Rugby Union Expert & Columnist
Dewi Morris looks at a crucial weekend in the Championship
Last Updated: 17/04/14 4:38pm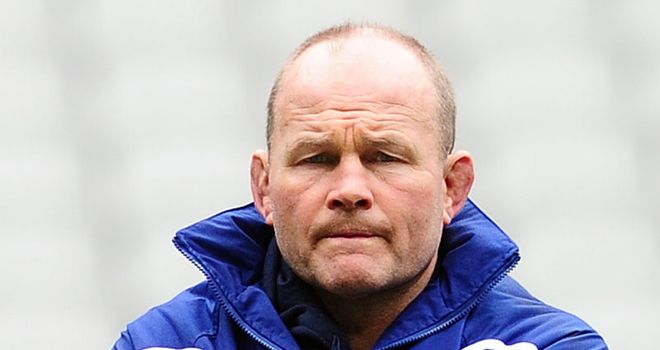 We have a big weekend coming up in the Championship as the top four sides meet.
Bristol sit at the top of the table and will take on second placed London Welsh on Friday while third placed Leeds and the surprise package Rotherham - in fourth - will meet on Saturday.
The game on Friday is in a lot of people's eyes, the play-off final, however Leeds and Rotherham may have something to say about that.
Nevertheless there is no doubt that Bristol and London Welsh have been battling it out at the top of the table and Friday's clash should be superb.
London Welsh are a big outfit; they are very good in the set-piece and are very well coached but I just feel that Bristol have a little bit more flair and nous going into this game.  Bristol will secure top spot in the Championship table if they win and that will be a big psychological blow heading into the play-offs.
The pressure is all on them - they have invested a lot of money and have been pretty vocal that they want to play Premiership rugby next year.
They have already signed players next year who are coming for Premiership rugby so they really need to make sure that they produce the goods on the field and get promoted. Ryan Jones is one of those players and depending on what happens with the Ospreys, he could be available for the play-offs.
For me Bristol are favourites - they score plenty of tries but they leak tries too and I am sure coach Andy Robinson would be looking at ways of shoring that up.
Surprise package
Rotherham are the surprise package this season and they have done it on a shoe-string budget. I think they are evenly matched with Leeds who have invested heavily. James Lowes at Leeds has done a great job in getting Leeds to play an attacking brand of rugby. Lee Blackett down in Rotherham has done exactly the same so we should see both sides come out and want to play. They are both fantastic to watch - if they can get the ball in hand and get some passage of play then they are electrifying to watch.
I do love the Championship - it takes me back to my days of playing and we visit all these old grounds that have so many memories for me. It is difficult sometimes to see teams struggling that were once right up there but that is the nature of this game. The majority of the players are not paid tremendously but they are all committed to their clubs and  go and play their hearts out week in, week out.
The play-offs for promotion to the Premiership are a real minefield and many people don't think it should be done that way, and say that whoever wins the league gets promoted. Dean Richards said he did not agree with it last year but said that you have to get on with it. Last year Newcastle were top of the table but had to really fight hard to beat Bedford for that promotion.
I see a similar scrap this year and for me it is the team that keeps their cool when the pressure comes on – because it will come! Having the skills are one thing but it is the heart and the soul of the players and the desire to really want it when the pressure comes on that will count.
Who will do it? I don't know but that is the beauty of the Championship!
Watch Bristol take on London Welsh, Friday, 19.45, Sky Sports 2 and Leeds v Rotherham, Sat 17.00, Sky Sports 2