Anxious wait for Lawes
England lock under scrutiny for tackles during Argentina win
Last Updated: 11/09/11 8:51am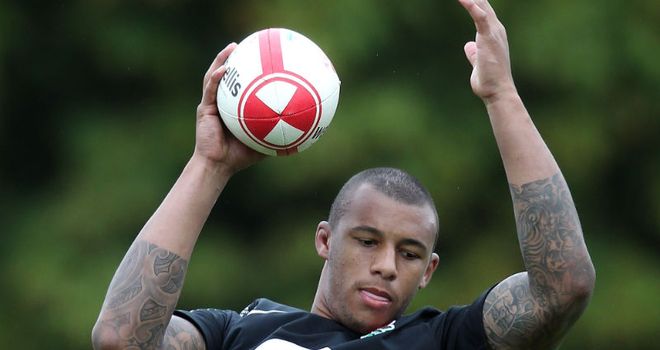 Lawes: could be cited following England's win over Argentina
Courtney Lawes is waiting to hear whether he will be cited following England's 13-9 victory over Argentina at the World Cup.
The match disciplinary official, Murray Whyte from Ireland, has 36 hours from the final whistle to study the tape and bring any citings.
Lawes will discover by late on Sunday, BST, whether he has questions to answer over tackles on Argentina centre Gonzalo Tiesi and hooker Mario Ledesma.
Tiesi suffered suspected knee ligament damage when he was hit by Lawes after kicking the ball while Ledesma took a knee to the head.
Referral system
Rugby World Cup regulations allow teams to refer incidents to the citing commissioner within the first 12 hours.
England's assistant coach John Wells said they had not made any official complaints, despite flanker James Haskell appearing to accuse one of the Argentina players of eye-gouging.
"We have made no complaints about whatever happened then," said assistant coach John Wells.
"There is a citing commission in place, and if they choose to do something as a result of what happened then so be it."
Wells indicated England would not be using the referral facility during the tournament.
"As far as we are concerned, that structure is in place for others to use. Let them use it if they want to," said Wells.
England, who next play Georgia on Sunday, have arrived in Queenstown, where they will train for the rest of the week.
The players will be given Monday off to enjoy some of local thrills but bungee-jumping is expected to be off-limits.