Football Expert & Columnist
Jamie Redknapp laments waste of Frank Lampard and Steven Gerrard talent
Managers should have got more out of retired midfield stars, says Sky Sports pundit
Last Updated: 26/08/14 11:32pm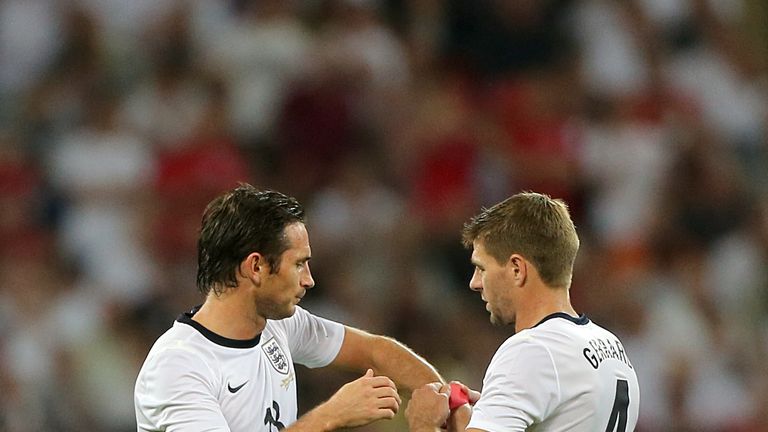 Jamie Redknapp believes Frank Lampard and Steven Gerrard had the talent to take England to a major final – but were let down by their managers.
The midfield duo, both with more than 100 caps to their names, have announced their retirement from international football following the World Cup in Brazil.
They first played together for England in 2003, but Sven-Goran Eriksson, Steve McClaren and Fabio Capello struggled to find a formula to get the best out of them.
And Sky Sports pundit Redknapp, who was in the England team when Lampard made his debut against Belgium in 1999, says it is a great disappointment that they failed to get beyond the quarter-final of a major international tournament.
He told Sky Sports News HQ: "We've had two of the best midfield players that the country has probably ever produced in Frank Lampard and Steven Gerrard and we've never quite had a manager who can get the most out of them.
"I do not subscribe to the theory they couldn't play alongside each other. I think any manager worth their salt should have got more out of them because they are such talented players.
"Had they got the right system for them both to play then we could have had so many good years of success.
"Instead we found ways of playing one of them out wide in Steven Gerrard and maybe not playing Frank Lampard at times. It just didn't really work.
"They were two such talented players and it's a shame it hasn't ended up in at least a final at a European Championships or a World Cup to mark that.
"We've lost two great midfielders this year in terms of retirement."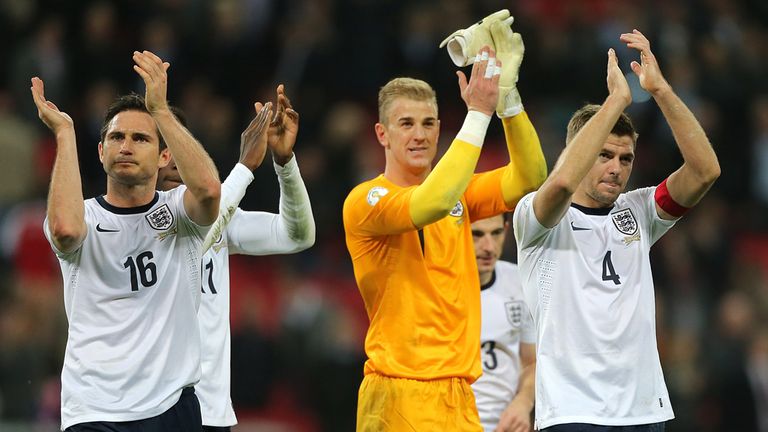 Lampard and Gerrard played together for the final time in England's dead rubber World Cup clash with Costa Rica in June.
And Redknapp says both men can take pride in their achievements in an England shirt, despite the lack of tournament success.
Redknapp added: "Frank scored 29 goals, but I thought we could have got so much more out of the two of them.
"Both of them will look back on their careers in playing in internationals – more than 100 caps for Frank and Steven as well – and that's an incredible achievement for two young players.
"I just feel there had to have been a better way to get them in the team, not so much at this World Cup but in previous European Championships and the World Cup in Germany.
"They are so talented. They can both score goals, they can both defend and it's a shame for a lot of the younger players in the squad because they all look up to people like him."