A no-win situation
Paul Merson feels sorry for Roy Hodgson as the FA have 'failed to make the choice England wanted'.
Last Updated: 01/05/12 3:21pm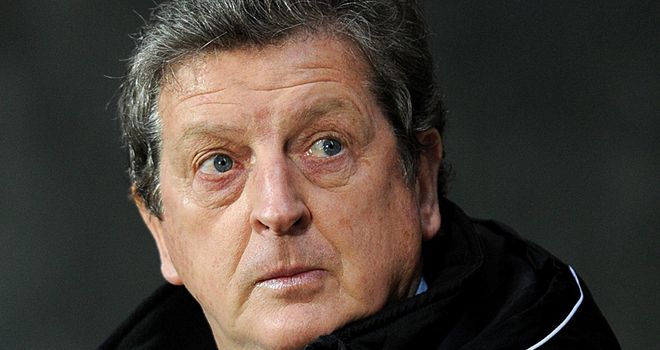 I'd love to sit down with the four people who've appointed the new England manager and ask them: "What are you thinking?"
The whole country - and I mean the whole country - wanted Harry Redknapp. I'm even talking about Arsenal fans who don't normally have anything nice to say about a Tottenham manager.
So why have these four people take no notice of the whole country? Apart from Sir Trevor Brooking have the others ever actually played a game of football? I just can't believe the decision they've made.
I hope this isn't sounding disrespectful to Roy Hodgson because I'm a big fan of his. He's a lovely bloke, he's a top manager and he's got loads of experience - but he's going to be up against it straight away because everyone wanted someone else.
I said on Soccer Saturday three weeks ago that I couldn't see Harry getting the job. It had gone on too long. If he was going to get it he would have got it straight away and I just felt they were waiting for the bandwagon to slow down and then pick someone else.
But I still couldn't believe it when it came up on Sky Sports News on Sunday evening that they were approaching Hodgson. I thought I was seeing things.
Who do these four blokes care about? Do they care about England and their fans or do they care about themselves? They're not listening to the country - otherwise they'd have given the job to Harry.
I've played under Harry and I know he would have been perfect for the job. Firstly, he's brilliant with the press and you need to be able to have a laugh with the journalists. If you stand up and walk out of press conferences like Steve McClaren did then you're behind the eight-ball straight away.
Secondly he always goes out to win football matches. It's very rare that you see a Redknapp team go anywhere and not have a right go. I played for him at Portsmouth and he always told us to go out and play.
Also, all the players want to play for him, so I can't believe the decision they've made.
I just don't get it, I really don't.
Glutton
You can't turn the England job down, but Roy Hodgson must be a glutton for punishment.
He took the Liverpool job when the fans didn't want him because they wanted Kenny Dalglish instead. Now he's in the same situation with England and Harry. I don't see too many England fans who want him.
So I think he's going to be up against it straight away. Every time he makes a decision, people will be asking if it's what Harry would have done.
With Redknapp in charge there would have been no pressure on England at Euro 2012. For the first time in years nobody was talking the team up and nobody was really expecting us to win (although I actually believe we have half a chance). If Harry had got the job it would have been a great opportunity for England.
But now there will be so much pressure on them it's ridiculous. If Hodgson doesn't get the results straight away the fans will be straight on his back. If they don't win the first friendly 3-0 or 4-0 there will be uproar!
I've met Roy a few times. I've played against his teams on many occasions and just before Christmas I bumped into him in a restaurant and we stood outside and talked for 10 minutes. He's a really nice bloke and a top manager.
But I feel really sorry for him because I don't think he's going to be given a chance.
Money
I hope this isn't about money. We've thrown enough money down the swanny with England managers over the years, especially with Sven-Goran Eriksson and Fabio Capello.
Why shouldn't we spend that sort of money on a top English manager? It seems to be frowned upon if an Englishman earns good money, but when it's a foreigner nobody says a word.
Hodgson has been an international manager before, but I don't see how that puts him ahead of Harry. He's been around for a hundred years working with international players. His son has played for England and he's been with top-class players all his career.
I feel absolutely gutted for Harry. When any Englishman starts a career in coaching his dream is to manager the England football team and Harry is English through and through. I'm gutted when I play Championship Manager and I don't get offered the England job, so I can't imagine how he must be feeling.
Seriously though, I'm devastated for him - and I feel sorry for Hodgson too as he's in a no-win situation.
I hope he does well. I want England to win tournaments - and I'm sure Harry Redknapp does too - but he's going to be up against it right from the very start.