The business end
The hard work starts here, says Jeff Stelling, ahead of Saturday's League Cup quarter-final draw.
Last Updated: 27/10/11 2:12pm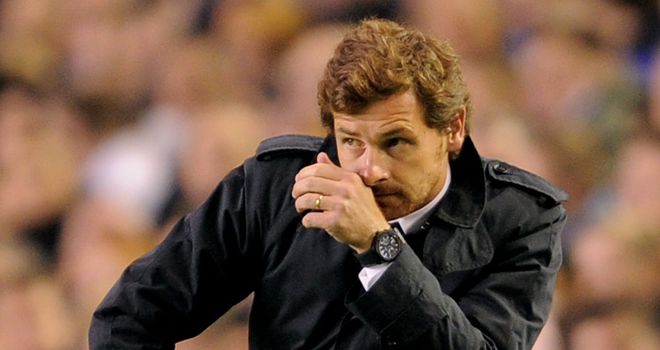 Snooker legend John Parrott - a huge Evertonian - was one of the guests on Countdown this week as we continued filming the new series.
Like many fans, John is concerned about the club's start to the season but said the one big bonus to come out of it is Royston Drenthe.
Incidentally, this was before Drenthe got sent off against Chelsea!
I had my suspicions about the Dutchman when he signed because he had a reputation of being a bit of a bad boy, but he has really knuckled down - and slimmed down - and, I'm told, has become a very popular figure in the dressing room.
All in all he's another good capture for David Moyes and who knows, Everton may look to sign him permanently in the future.
Shambles
Unfortunately for John, Everton's name won't be in the hat when the League Cup quarter-final draw is made on this weekend's Soccer Saturday after they lost 2-1 to Chelsea in another chaotic game for the Blues.
After their Super Sunday shambles against Queens Park Rangers, the Blues won't have relished a trip to Everton (who have been a bit of a bogey side for them in recent years), but by hook and by crook they bounced back to win the game - with a little inadvertent help from Toffees keeper Jan Mucha!
I thought Chelsea's nine men were absolutely fantastic in Sunday's second-half against the Rs; they gave everything they had and were extremely unlucky not to get the most unlikely of draws.
The League Cup may be the lowest of the Blues' priorities but it is the first trophy that's available and I'm sure Andre Villas-Boas would love to win it, providing it doesn't take too much out of his squad.
Progress
A lot was made of the fact that John Terry didn't travel to Goodison but that decision had nothing to do with the allegations that he racially abused Anton Ferdinand - claims Terry denies.
Aside from the fact that John is on four yellow cards for the season, he is getting to the age when he needs the odd breather, although I'm sure he would play in every single game if he could.
If Chelsea can continue to make progress in the competition without their more experienced players then that's all well and good from their perspective.
It's nice to see the likes of Josh McEachran back out there and in the thoughts of the manager because I was really disappointed that he wasn't even on the bench for the Champions League game against Genk.
Daniel Sturridge is another player who is making huge strides forward; I no longer regard him as a fringe player but one who is consistently vying for Premier League place. After all, he has scored 12 goals in 17 appearances for Bolton and Chelsea, which is a great strike record.
With that form, there is every chance he could force his way into the England set up before we get to Euro 2012.
Concern
Back to Saturday's draw and I don't think either Manchester City or Manchester United will want to be paired together after last Sunday's fixture.
City will want their reign as top dogs to last as long as humanly possible and another game against United would put that under threat; I'd be amazed if Sir Alex Ferguson's men surrendered so many goals so easily the next time these two teams met.
On their day Liverpool are capable of beating anybody, providing they've got their shooting boots, on, but the side that concerns me most in a strong quarter-final line-up is Blackburn Rovers - even though they showed a lot of bottle to get through against Newcastle.
Before their fans start dreaming of Wembley, I'd say 'remember Birmingham City' who, of course, went down to the Championship in the same year they won the League Cup.
While every win is a major boost for Steve Kean (and will help keep some fans off his back), Rovers need to focus on Premier League survival.
Insightful
Only Championship leaders Southampton, West Ham and Middlesbrough lie between Blackburn and Crystal Palace on the league ladder in what is turning into an incredible season for the Eagles.
The Londoners' success doesn't surprise me as they made a brilliant managerial appointment in Dougie Freedman - a man who knows the club from top to bottom. Dougie has been such a fantastic servant over the years that I'd be staggered if he doesn't know the name of the tea-lady and cleaners!
He's young, he's insightful and he's got all of the attributes of a fine manager; it's great to see Palace backing Dougie rather than appointing someone who has been twice around the houses in managerial terms.
The youngsters they've brought through have taken their opportunity with both hands; the difficulty will be hanging onto the likes of Wilfried Zaha, although happily the club is debt free so they are not in a position where they have to sell as has been the case in the past.
Mire
On the subject of sales, what price would you put on Robin van Persie's head right now?
Inspired by some of Arsene Wenger's comments about the Frenchman, we had a discussion on last week's Soccer Saturday about whether Van Persie is the best striker in the Premier League.
Different arguments were put forward for Wayne Rooney, Luis Suarez, Sergio Aguero; whichever way you lean, Van Persie has to be right, right up there.
Arsenal's problem is that Van Persie has seen Cesc Fabregas and Nasri walk out the door and so far he has just one FA Cup winner's medal to show for his efforts. For a player of his capability, that is clearly not enough.
I can't imagine there would be any shortage of takers IF he wanted to leave - home or abroad - and that includes the two Manchester clubs.
Thankfully it looks as though he is over his injury problems, at least for the time being, which is great as it means we see the best of him week in, week out.
Anyone who scores 24 goals in their last 24 Premier League appearances when their club is going through a hard time is doing something right! Where would Arsenal be without Van Persie? Deep, deep, deep in the mire.
Intimidating
Just a final thought on Cardiff.
Malky Mackay is one of football's nice guys and I'm delighted for him as much as anything else that the club has reached this stage.
Cardiff have been knocking on the door for promotion for the last few years and they will be there or thereabouts again this time.
If they get a home draw on Saturday they've always got a chance of progressing because of the fervent support they get down there. The Cardiff City Stadium is still an incredibly intimidating place to go and get a result.
They had a day at Wembley, of course, in the 2008 Cup Final when they lost to Portsmouth and who knows, they might be able to do it again, but the priority for them has to be promotion.
Join Jeff and the gang for Soccer Saturday this weekend at 12pm on Sky Sports News HD, channel 405.