Germany skipper Philipp Lahm will retain the Bayern Munich captaincy in the new season and Bastian Schweinsteiger will act as his deputy.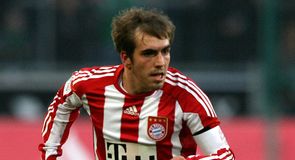 There had been speculation that new coach Jupp Heynckes might promote Schweinsteiger to the role as his on-field leader.
But, having succeeded the sacked Louis van Gaal this summer, former Bayer Leverkusen boss Heynckes does not want a different captain.
"It is not necessary to change something," said Heynckes, who is in his third stint in charge of Bayern, at the club's pre-season training camp in Trentino, north Italy.
"Philipp's doing very well, he's been leading the way and he has an opinion. That is very important for the team."