SPL delay 'Club 12' choice
Scottish football still awaiting the full impact of Rangers' rejection
Last Updated: July 4, 2012 9:29pm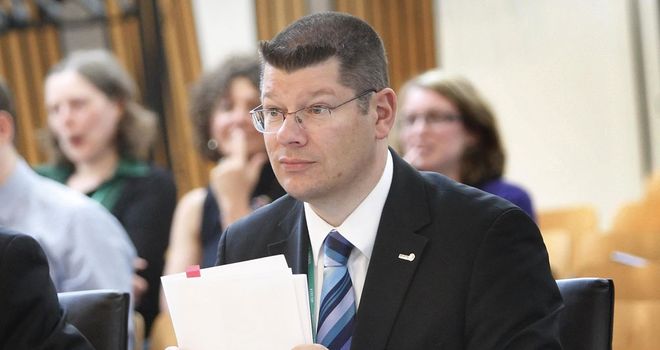 Neil Doncaster: The Scottish Premier League chief executive says clubs will wait to find out Rangers' fate before deciding on a replacement
Football Betting

Football Betting

£10 Free Bet
Scottish Premier League sides will decide which team will replace Rangers, according to chief executive Neil Doncaster.
The SPL are missing a 12th club for next season after rejecting newco Rangers' application on Wednesday.
Who exactly will become "Club 12" is up for debate with relegated Dunfermline insisting they should be re-instated, while First Division runners-up Dundee say the place should be given to them.
But Doncaster says any decision cannot be made until the Scottish Football League clubs decide the future of Rangers at a meeting due to take place on 12th July.
"That's not been decided as yet," Doncaster said. "What will happen is the Scottish Football League will meet next week.
"They will determine where there is a berth for Rangers and our clubs can deal with it accordingly."
Some fear the loss of Rangers could spell financial suicide as their huge gates provided much needed cash for smaller clubs.
Protect commercial revenues
Doncaster was co-author of a document that claimed £16million could be lost to the Scottish game if Rangers are out of the top flight for at least three years.
But the chief executive played down fears of a doomsday scenario in which clubs would go to the wall immediately because of fears over commercial contracts being terminated because the Old Firm clubs are not competing with each other.
"The whole issue has an awful lot riding on it, there are some big numbers involved," he said. "The easy decision would have been to say 'yes' and protect commercial revenues. The clubs have decided to be bold and say 'no'.
"Clubs have made a decision that has implications for their bank balances, certainly not a positive decision for their bank balances in the short term, but they have done what they felt they had to do and what many supporters wanted them to do.
"Ultimately we're in a situation where we are selling a product and the market determines what it wants and what terms it wants that product."