Kaiserslautern have confirmed a season-long loan deal with Club Bruges for striker Dorge Rostand Kouemaha.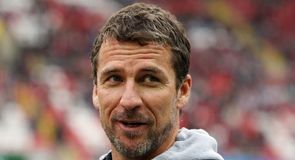 The Bundesliga club will also have the option to make the move a permanent if the 28-year-old proves a success this year.
Kaiserslautern manager Marco Kurz is pleased with the deal and thinks Kouemaha will be a good replacement for Adam Nemec, who is set to miss the first half of the season due to injury.
Kurz said: "Dorge Kouemaha is the type of player who will help us with his height, his force and his aerial power.
"He holds good speed, he looks resolute and has some experience. We want to benefit from this and we want to make up for the loss of Adam Nemec."