WTA: Women ready for five-set matches in Grand Slams
Last Updated: 24/09/13 11:16am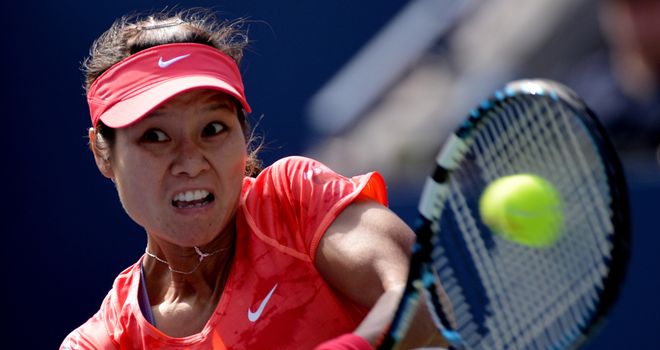 Li Na: Taking on Novak Djokovic in an exhibition match
Stacey Allaster, head of the Women's Tennis Association, says her players are "ready and willing" to play five sets at Grand Slams.
Allaster said that female competitors are "ready, willing and able - all you have to do is ask us."
Britain's Andy Murray believes women should play five sets, but Allaster admitted there are challenges with scheduling, and questioned whether fans of the women's game really want them to play five sets.
"It's already challenging (scheduling) the Grand Slams with (men's) five-set matches. For us, we think three sets works well for our fans, and as we look at the consumption of sport it's being done in shorter form," she said.
The debate over match length has increased with women now earning equal prize money to the men at the four Grand Slams.
French player Gilles Simon claimed last year that men deserved more money than women because they provided greater entertainment.
Promotion
Allaster indicated the decision on match length was up to the Grand Slams, saying "you would have to ask" the tournaments why they had not invited women to play longer matches.
Allaster was also keen to point out that in a sign of the times China's Li Na match next week against men's world number one Novak Djokovic is merely a sideshow, 40 years to the week after Billie Jean King's famous "Battle of the Sexes" win over Bobby Riggs.
"I think that's two great players on the men's tour and women's tour getting together to promote our sport, that's what that match is about," she said.
"It's a very different time. You know, the women's movement - women couldn't even get a credit card in 1973 in America. That was a whole different issue back then, this is about promoting our sport."
Forty years since King was instrumental in forming the WTA, Allaster said that while women had made huge leaps towards equality in tennis they remained "a microcosm of society" and had a long way to go.