There will be 15 different sporting disciplines taking place at the Winter Olympics in Sochi, with 98 events in total.
And ahead of the Games we give you the lowdown on each of the disciplines - and who will looking to impress for Team GB.
Skeleton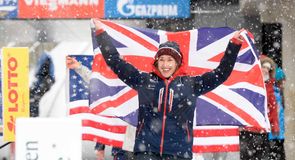 Men's and women's skeleton events will be contested at the 2014 Olympics. They will each consist of four runs over two days, with places decided by the lowest cumulative times over the four runs. Men's and women's races have taken place since the sport was re-introduced to the Games in 2002. Women had been banned from skeleton in the 1920s when it was feared the vibrations from the new steel sleds could cause breast cancer.
Team GB competitors: Dominic Parsons, Kristian Bromley, Lizzy Yarnold, Shelley Rudman
Luge
There have always been three luge disciplines in the Olympic programme - men's, women's and doubles - and Sochi will see a fourth, the team relay, make its Games debut. Technically the doubles competition can be competed by athletes of either sex, but it is almost always two men.
Team GB competitors: TBC
Bobsleigh
There are three bobsleigh events: the four-man bobsleigh, the two-man bobsleigh and the women's two-man bobsleigh. Each discipline consists of four runs over two days, with the lowest cumulative time from the four runs deciding the placings.
Team GB competitors: Bruce Tasker, Lamin Deen, Stuart Benson, Craig Pickering, John Baines, Ben Simons, Joel Fearon, John Jackson, Paula Walker, Bex Wilson.
Biathlon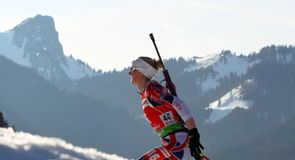 Biathlon events can be broadly split into five categories: Sprint, Pursuit, Individual, Relay and Mass Start. The races range over distances from 10km and 7.5km in the men's and women's sprints respectively, to the 20km and 15km men's and women's individual.
Team GB competitors: Lee Jackson, Amanda Lightfoot
Alpine skiing
Ten alpine skiing events have been contested at the Winter Olympics since 1988. They are: downhill, slalom, giant-slalom, Super-G and Super Combined - each with a men's and women's category. The slalom and giant-slalom take place over two runs on the same day, with the lowest cumulative time determining the winner.
Team GB competitors: David Ryding, Chemmy Alcott
Snowboarding
There are four Olympic snowboard disciplines, each separately contested between men and women: half-pipe, parallel giant-slalom, snowboard-cross (also known as boardercross) and slopestyle. In half-pipe and slopestyle, riders traverse the course individually and are scored for tricks and speed.
Team GB competitors: Jamie Nicholls, Dom Harington, Billy Morgan, Ben Kilner, Zoe Gillings, Jenny Jones, Aimee Fuller
Freestyle skiing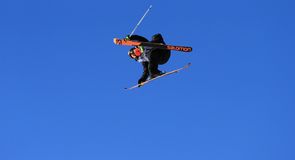 The introduction of ski half-pipe and ski slopestyle for the first time at the 2014 Games took the total of available Olympic gold medals in freestyle to 10.moguls, aerials, ski-cross, half-pipe and slopestyle in men's and women's categories respectively.
Team GB competitors: Murray Buchan, James Machon, James Woods, Katie Summerhayes, Emma Lonsdale, Rowan Cheshire.
Cross-country skiing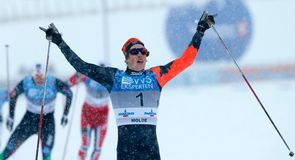 A total of 12 cross-country events are staged in Sochi - six each for men and women. They are split between classical and freestyle races: classical involves a gliding technique in which the skis run along two parallel grooves, while in freestyle a skating technique is generally adopted.
The blue riband event is the men's 50km mass start.
Team GB competitors: Andrew Musgrave, Andrew Young, Callum Smith, Rosamund Musgrave
Speed skating
There are 12 Olympic speed-skating disciplines, with both men and women competing over 500m, 1000m, 1500m, 5000m and 10000m distances, and men's and women's team pursuit events also taking place. Races take place in a head-to-head format over a purpose-built, 400m oval rink. Racers switch lanes on the home straight on each lap in order to ensure an equal distance is contested.
Short-track speed skating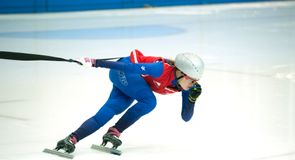 Both men and women race over 500m, 1000m and 1500m individual distances. In addition men contest a 5000m relay and women a 3000m relay. Due to frequent crashes and infringements, there are many disqualifications, with post-race juries dictating which athletes are to be expelled.
Team GB competitors: Richard Shoebridge, Jon Eley, Jack Whelbourne, Elise Christie, Charlotte Gilmartin
Nordic Combined
Currently there are no women's Nordic combined events, though this may change since women's ski-jumping was introduced for the 2014 programme. There are two individual men's events: the individual large hill, and the individual normal hill, both of which include 10km cross-country races. There is also a 4x5km relay.
Ski jumping
Men contest the normal (105m) and large (140m) hill events, plus a team competition. Women will make their Olympic debut with a normal hill event. Each competitor theoretically has two jumps, although only the top 30 after the first round get to jump again. Each jump has a K-point - an optimum landing zone - typically at 90m and 120m respectively.
Curling
Both men's and women's curling events are a part of the Olympic programme. A proposal for a mixed doubles format was rejected in 2010. Matches take place over 10 ends and involve four-strong teams. Each player has two shots per end, and each match takes place over 10 ends, with extra ends used to separate the teams in the event of a tie.
Team GB competitors: Tom Brewster, Scott Andrews, Greg Drummond, Michael Goodfellow, David Murdoch, Anna Sloan, Vicki Adams, Eve Muirhead, Lauren Gray, Claire Hamilton
Figure Skating: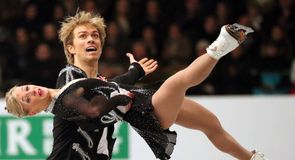 The figure skating programme has five elements - men's, women's, pairs, ice dance and team, which makes its debut in 2014. The singles events each comprise a short program and a free skate. The pairs also includes two elements, while ice dancing differs in that it does not allow throws or jumps.
Team GB competitors: David King, Matthew Parr, Nick Buckland, Penny Coomes, Stacey Kemp, Jenna McCorkell
Ice hockey
Both men's and women's competitions begin with a group stage. In the men's event, the top nine teams are seeded across three groups, with the group winners and the best-placed runners-up advanced to the quarter-finals. The remaining eight teams play a further qualification game for the chance to join them. The women's format differs in that the top four seeds start in the same preliminary group. The two two qualify directly for the semi-finals, while the third and fourth-placed teams play off against the top two teams in Group B.