Big Sam on... the deal with Liverpool for Andy Carroll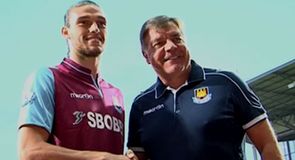 We couldn't agree in the early stages with Liverpool on a deal for Andy, so it looked as if it wasn't going to happen - and then right at the very end there was an opportunity where he could leave and we struck that deal very quickly. There's an opportunity for Liverpool [to get him back in January] if they want to, but whether they do or they don't will be in a matter of time. If Andy's playing for us on a regular basis by then and that's the case, he'll have played a major part in keeping us in the league this year. In the end, the deal was structured to get the player however you could get him, from my point of view. This player is that big, in my opinion, for us this season, so you do whatever you can do to get the deal done.
Big Sam on... Andy Carroll's return to fitness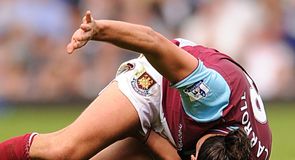 The next window of international break comes on October 6, so if he's fit before then we'll have done a magnificent job, but I probably don't think so. I think it will be after that. If the lads do the job they've started to do then it won't be too desperate to rush him straight back. He's not had a lot of pre-season because of the European Championships and he didn't have a lot of football at Liverpool. We've got to be very careful that we don't rush it too much and the hamstring might reoccur because that would be a disaster for us and for him.
Big Sam on... failing to sign Dimitar Berbatov for West Ham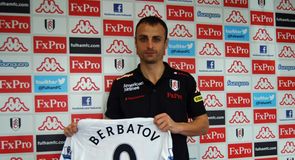 We couldn't afford him. The problem was the transfer fee and the size of the salary was out of our domain this season in terms of our budget. Fulham created their own transfer funds. They knew Clint Dempsey was moving on, and one or two others, and that gave them the opportunity to go big. They were interested in Andy Carroll as well, I believe, and we were glad to get Andy on a loan basis but they obviously clinched Dimitar Berbatov. I think he was on his way to Italy, but it shows you how popular the Barclays Premier League is that he turned down a move to Fiorentina because he wanted to move down to London and play for Fulham.
Big Sam on... the Anton Ferdinand / John Terry handshake row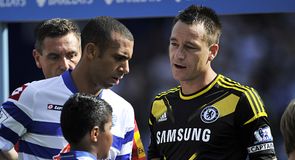 We shouldn't have had it. Don't do it. We can rid of the handshake altogether; that's not a problem for every player in this division that I speak to - or every manager. It was introduced on the back of a World Cup and it was introduced in the Premier League. Now no player would bother whether we do it or whether we don't do it. In this particular instance, if you knew there was going to be a problem then don't do it in the first place. Just go out, do the warm-up and play the game.
Big Sam on... Fernando Torres' reaction to being substituted against QPR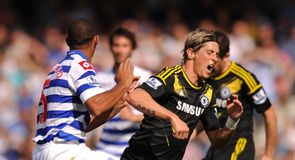 It's petty and childish. For me, it shows a lack of character by the player. Chelsea's a big football club and it's got a big squad that needs to be used all the way through. He's not scoring as many goals as he used to, but he's getting better. If the manager makes a decision you don't show your dissent by walking down the tunnel; you sit on the bench and go and see your manager on a Monday or Tuesday and discuss the reasons why you've been brought off. For me, that's unprofessional.
Big Sam on... West Ham's 0-0 draw with Norwich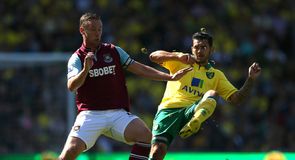 We started very well and created a few chances in the first few minutes. When you're playing away from home you want to capitalise on that and we didn't. Then Norwich came back into the game and both sides missed a few chances. In the end we got a 0-0 and we were very satisfied with that. The disappointing thing was probably our final-third play and in the second half when we got in good positions we didn't find the right sort of quality to create a really good chance.
Big Sam on... sticking to his style
The players know what my beliefs are and how to play football in the right way to win games. That incorporates a variation of football to win a game which is put in front of you week in and week out. Our adaptability and my desire for the players to be adaptable to different ways to play - and not just one way - is the reason why, I think, I've moved into the 20th year of managing and most of it at the top level. My beliefs are strong and nobody will damage those beliefs because they've been successful for me for a long time.
Big Sam on... his ambitions for this season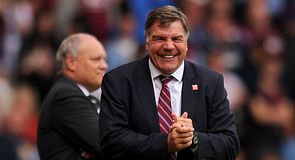 The least is fourth from bottom and the best is 10th, depending on keeping the players fit and players reproducing the ability we know they've got in the Premier League. We've got a lot of experienced players who've played in the Premier League and they've got to re-establish that quality they've shown before in a West Ham shirt. If they reproduce that quality it will hopefully give us a good season and we'll not just think about survival.
Big Sam on... failing to sign Samuel Eto'o for Bolton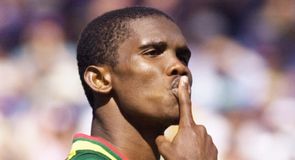 He was at Mallorca and I had to try and convince the chairman at the time that the eight million euros would have been the best eight million euros he'd ever spent and this player would be worth 20 to 25 million in the future. The thing was, we could have got him to come to England and at that particular time he would have been a bit of a capture.