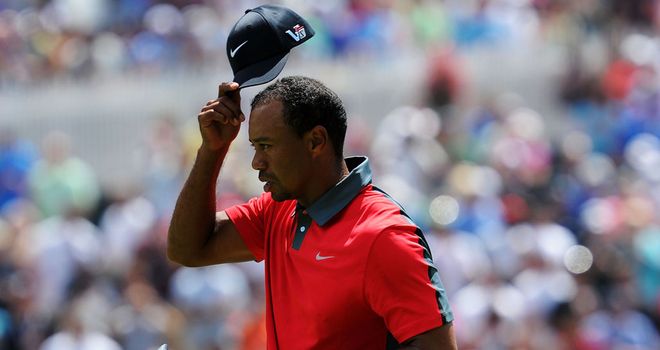 Tiger Woods: Has not won a major since 2008
World No 1 Tiger Woods says his not worried about another year going by without him adding to his major collection.
The 14-time major winner is chasing Jack Nicklaus' record number of 18 but has not triumphed in one since the 2008 US Open.
He was strongly fancied in the US PGA this week after an impressive victory last week but a final-round of 70 capped a mediocre display and he finished in a share of 40th, matching his worst 72-hole professional finish from last year's Masters.
Reflecting on his year in the game's four biggest events, Woods said: "I was close in two of them (shared fourth at the Masters and sixth at the Open).
"Certainly, I had a chance to win the Masters and the British this year. The other two, I just didn't hit it good enough. Just the way it goes.
"Is it concerning? No. I've been in half of them. So, that's about right. If you are going to be in three-quarters or half of them with a chance to win on the back nine, you have just got to get it done."
Frustrating
He is now a combined 16-over for his eight rounds at Oak Hill and added: "It's a fantastic golf course, it's really tough.
"It's frustrating not being in it. Having a chance on the back nine on Sunday, I can live with that.
"Today I'm grinding my tail off coming in just to shoot even par for the day and I'm nowhere in it. That's tough.
"I put four good rounds together last week, unfortunately it wasn't this week.
"I didn't seem to hit it as good and didn't make many putts until the last few holes today. But I didn't give myself many looks and I certainly didn't hit the ball good enough to be in it."