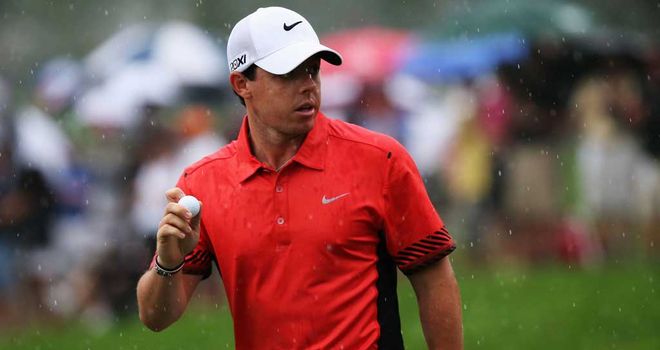 Rory McIlroy: Hit back after making five bogeys round the turn
Rory McIlroy was staring a missed cut in the face but four birdies coming home have left him seven off the lead.
And his resurgence has given the former world No 1 fresh hope that he can contend at Oak Hill over the weekend.
"I was letting the round get away from me somewhat, but making four birdies on the last eight holes was nice to sort of redeem the round a little bit and keep myself in the tournament," he said.
"Walking up the second hole, which was my 11th hole today, all I wanted to do is be here for the weekend. All of sudden, I'm somewhat back in the tournament. I get off to a fast start tomorrow and I'm right there.
"It makes me feel good because maybe in the middle of the season or a couple of months ago I wouldn't have been standing up here. I would have been going home.
"It's good to be able to do that and fight back and makes you feel good about yourself going into the weekend."