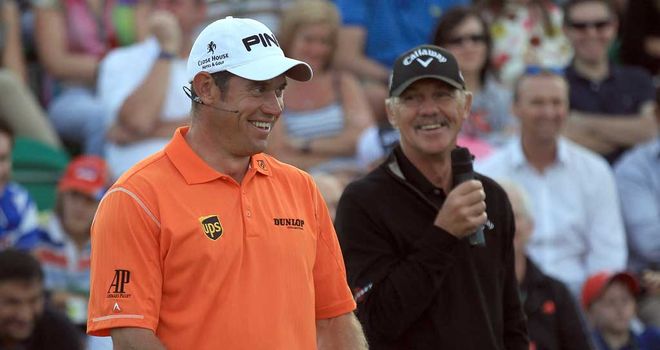 Lee Westwood and Pete Cowen
Lee Westwood has decided to end his partnership with long-time coach Pete Cowen in a bid to revive his flagging fortunes.
The 39-year-old world No.4 missed the halfway cut in the US PGA Championship at Kiawah Island and has now gone 59 majors without winning one.
"Lee admits he needed to shake things up," said his manager Andrew "Chubby" Chandler. "He'd lost his focus and his enthusiasm a bit because he wasn't getting the rewards for his long game.
"Parting company with Pete is because he's passing on advice to Lee, but he's not around to follow it through.
"Lee is very structured about going to the gym, but not about practising. Pete was here for two days with Graeme McDowell this week when Lee wanted to work with him, so it just wasn't working out.
"Lee's the sort who needs someone standing over him, making him hit chip after chip and telling him what he's doing wrong.
"It does start to get you down when you keep walking off feeling disappointed and frustrated, so we're going to put a few things in place - including a new short-game coach. I won't say who it is, but it will become public next week."
Westwood has been using Mike Waite as his caddie since the end of May in the absence of the injured Billy Foster, but has now hired Mike Kerr, who is available following Spaniard Alvaro Quiros' decision to take a break, in another change of direction.