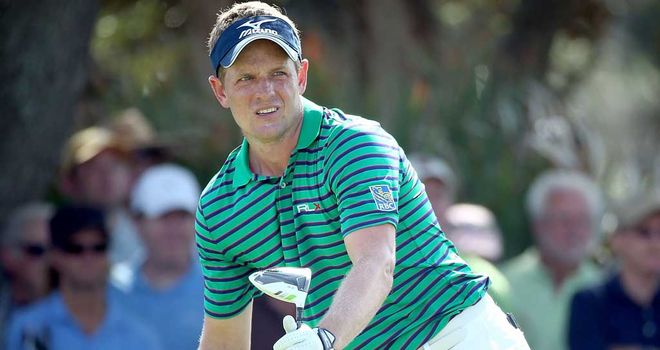 Luke Donald: Hasn't justified his status in the majors in 2012
Luke Donald admitted his performances in the majors have not come up to scratch after more disappointment in the third round of the 94th PGA Championship.
Donald squeezed through the halfway cut at Kiawah Island and hoped to make ground in the third round, but he struggled to a two-over 74 and saw his chances come to an end.
The Englishman could end up losing his position as world No 1 to Rory McIlroy or Tiger Woods on Sunday and admits his big tournament efforts must improve.
"The majors have been disappointing," he said. "I had an outside sniff at the Open but other than that I haven't really been in contention.
Turned a corner
"But I do believe I turned a corner in my mental preparation at Lytham and that this has simply been a case of one of those weeks. I won't be thinking, 'jeez, I've got a lot of work to be done on my game'."
Donald was never really likely to be suit by an Ocean Course that is getting on for 7,700 yards long, and he revealed course designer Pete Dye is not his favourite person right now.
"Pete is just kicking my ass. The course has definitely got the better of me. But with some of the right breaks, I could have been really close this week," he added.
"For some reason, the golfing Gods have not been on my side. I need to try to hit back against this course. At the moment it's Luke Donald 0 Pete Dye 3."