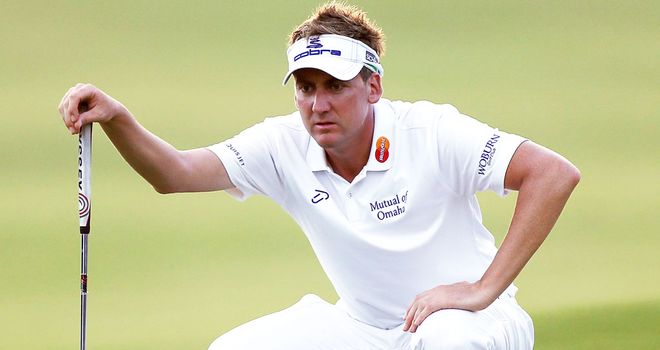 Ian Poulter: Well-placed at USPGA Championship after a battling second round of 71
Ian Poulter admitted Kiawah Island had been a brutal test on Friday, but insisted he was relishing the challenge as he maintained his bid for a first major title.
With the majority of the field heading backwards as strong winds buffeted the Ocean Course, Poulter held his form in fine style with a second round of 71 to stand just one shot off the lead at the halfway point.
Things could have been even better but for a three-putt bogey at the 18th, but the Englishman declared himself satisfied with his efforts after an arduous afternoon's work.
"Six-hour rounds in any major are obviously going to wear you out," he stated.
"You're fighting the course and the wind for so long it's very tiring.
"There's nothing you can do about it - I would like to find anybody that can get around this golf course in under six hours in this wind.
"I mean, it is brutal. Absolutely brutal.
"But it's enjoyable when you're at the top end of the leaderboard as opposed to being down the bottom end or even fighting to make the cut.
"When you're in contention then it's fun in a sick way, I guess.
"The golf shots this golf course asks you to hit time and time and time and time again, you really have to hit phenomenal golf shots. The room for error is so tiny."
Poulter, 36, stands on his own in fourth at three-under-par, just one back of leading trio Tiger Woods, Vijay Singh and Carl Pettersson and in his best position in a major since he was runner-up to Padraig Harrington at the 2008 Open.