US Open: American Mardy Fish withdraws as health problems persist
Last Updated: 22/08/13 5:07am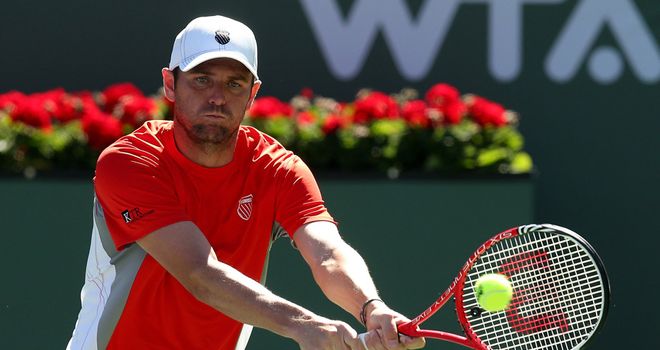 Mardy Fish: Has struggled since suffering a heart scare
Mardy Fish has withdrawn from the forthcoming US Open amid ongoing concerns about his health.
The American, ranked as high as seventh just two years ago, has played in only five ATP tour events this season as he struggles to return to full-time tennis after heart problems.
Fish cast doubt on his tennis career after losing to Philipp Kohlschreiber in Cincinnati last week and admitted the mental challenge of getting over his heart scare had taken a toll.
And news of the 31-year-old's decision not to play at Flushing Meadows came via his Twitter feed.
Fish wrote: "Friends, unfortunately my health won't allow me to compete this year at the US Open. Thank you for all your support."
Speaking last week he said: "It's still a process. It's gotten miles and miles better than it was 12 months ago, for sure.
"I'll never forget it. I can't ever forget what I went through. Only a certain few saw me in those moments, and they're the ones I have to lean on."