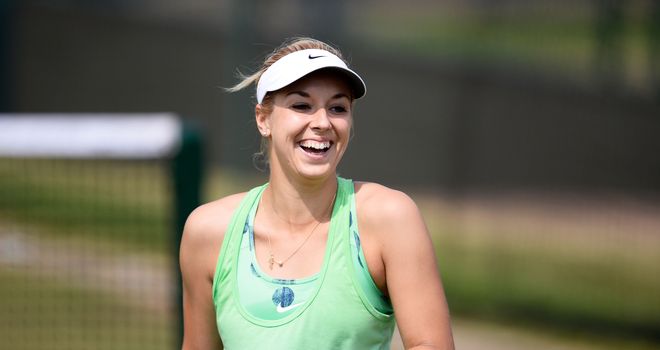 Sabine Lisicki: Has struggled outside the All England CLub
Lisicki had a fairytale run to the final of Wimbledon last year but has yet to replicate that form at any of the other grand slams.
The German is generally viewed as a grass-court specialist, her powerful serve and aggressive attitude being major weapons on that surface.
Lisicki has also reached two quarter-finals and a semi at the All England Club, but has not progressed beyond the last 16 at the other major events.
She reached the fourth round of the Australian Open two years ago, losing to Maria Sharapova, and was ousted by Caroline Wozniaki in the opening round in 2013.
Lisicki fared much better for the rest of the year as she finally put a string of injury problems behind her to finish as runner-up in Pattaya, Memphis and, of course, Wimbledon.
Player Details
Nationality: GER
Date Of Birth: September 22, 1989
Became Pro: 2006
Height: 1.78 m
10 Year Grand Slam History

| | 2014 | 2013 | 2012 | 2011 | 2010 | 2009 | 2008 | 2007 | 2006 | 2005 |
| --- | --- | --- | --- | --- | --- | --- | --- | --- | --- | --- |
| Australian Open | R2 | R1 | R4 | - | R2 | R2 | R3 | - | - | - |
| French Open | - | R3 | R1 | R2 | - | R1 | R2 | - | - | - |
| Wimbledon | - | RU | QF | SF | - | QF | R1 | - | - | - |
| US Open | - | R3 | R1 | R4 | R2 | R2 | R2 | - | - | - |