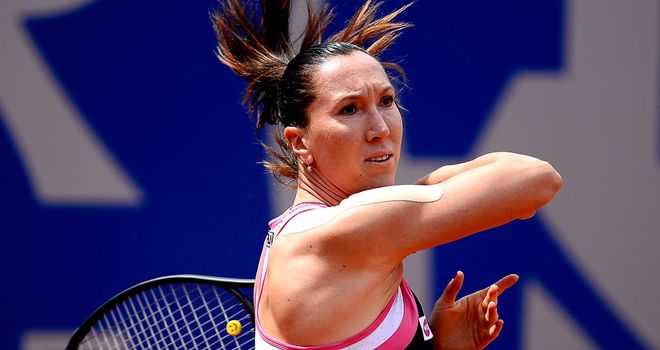 Jelena Jankovic: Could be a danger in draw after recent improvement
Former world No 1 Jankovic has fought her way back into the top 10 and is enjoying something of a resurgence ahead of the Australian Open.
After winning 32 singles matches all of last year, the 28-year-old from Belgrade notched 46 victories last year.
Now coached now by older brother Marko, she lost to her Serbian compatriot Ana Ivanovic at the Australian Open but picked herself up to secure her 13th WTA title in Bogota a month later.
A runner-up to Serena Williams in both Charleston and Beijing, she reached the semi-finals of the WTA Championships before falling to the same player.
Her best effort at the Australian Open was a semi-final appearance in 2008, where she was beaten by eventual champion Maria Sharapova.
Player Details
Nationality: SRB
Date Of Birth: February 28, 1985
Became Pro: 2000
Height: 1.77 m
10 Year Grand Slam History

| | 2013 | 2012 | 2011 | 2010 | 2009 | 2008 | 2007 | 2006 | 2005 | 2004 |
| --- | --- | --- | --- | --- | --- | --- | --- | --- | --- | --- |
| Australian Open | R3 | R4 | R2 | R3 | R4 | SF | R4 | R2 | R2 | R2 |
| French Open | SF | R2 | R4 | SF | R4 | SF | SF | R3 | R1 | R1 |
| Wimbledon | R2 | R1 | R1 | R4 | R3 | R4 | R4 | R4 | R3 | R1 |
| US Open | R4 | R3 | R3 | R3 | R2 | RU | QF | SF | R3 | R2 |