Sara Errani Player Profile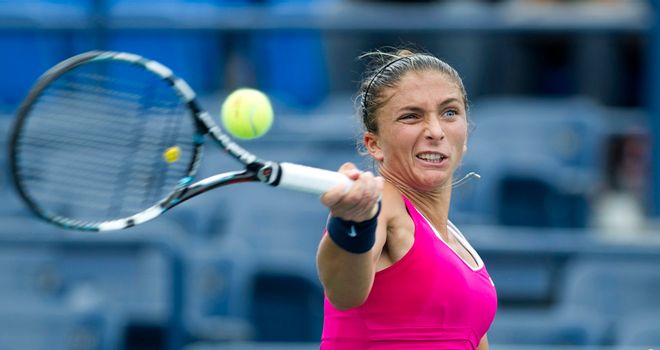 Sara Errani: Reached the last four of the US Open two years ago
Tiny Italian Errani is starting to slip down the rankings after being a fixture in the top 10 since 2012.
After failing to get beyond the third round in any of her previous 17 grand slams, Errani made the quarter-finals of the 2012 Australian Open before going all the way to the final at the French Open.
She also reached the semi-finals of the US Open at the end of the year - her best effort at Flushing Meadows - and shone again in 2013, although her only WTA tournament win in the past two years was in Acapulco last March.
Errani made it to the last eight of the French Open this year, where she lost in straight sets to Andrea Petkovic. She failed to win a match at Wimbledon.
Errani has good speed, positioning and solid groundstrokes but may lack the offensive weapons needed to succeed at a major tournament.
Player Details
Nationality: ITA
Date Of Birth: April 29, 1987
Became Pro: 2002
Height: 1.64 m
10 Year Grand Slam History

| | 2014 | 2013 | 2012 | 2011 | 2010 | 2009 | 2008 | 2007 | 2006 | 2005 |
| --- | --- | --- | --- | --- | --- | --- | --- | --- | --- | --- |
| Australian Open | R1 | R1 | QF | R1 | R3 | R3 | R1 | - | - | - |
| French Open | QF | SF | RU | R2 | R1 | R1 | R1 | - | - | - |
| Wimbledon | R1 | R1 | R3 | R2 | R3 | R2 | R1 | - | - | - |
| US Open | - | R1 | SF | R1 | R3 | R3 | R2 | R2 | - | - |
Features