Fabio Fognini Player Profile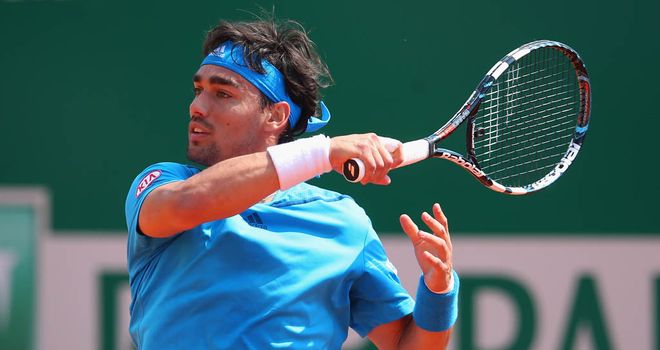 Fabio Fognini: Known for turning defence into attack with relative ease
Fiery Italian Fognini is unproven at grand slam level and has never gone beyond the third round at the US Open.
Fognini broke through by claiming two ATP titles in as many weeks last July, and added another to his tally in February of this year when he took the spoils in Vina del Mar.
While his fluid movement, penetrating stroke play and deft touch give an air of nonchalance; Fognini's temperament has been called into question with the Italian No 1 occasionally losing his cool on court.
His counter-punching style of play is best suited to clay courts and of the eight ATP finals he has played in, seven have been on the red surface.
But the major doubt over the 27-year-old remains his lack of pedigree in the big tournaments. He reached the quarter-finals of the French Open in 2011 and the semi-finals of the Monte Carlo Masters, but has done nothing else of note at the top level. He has gone out in the first round four times at Flushing Meadows
Player Details
Nationality: ITA
Date Of Birth: May 24, 1987
Became Pro: 2004
Height: 1.77 m
10 Year Grand Slam History

| | 2014 | 2013 | 2012 | 2011 | 2010 | 2009 | 2008 | 2007 | 2006 | 2005 |
| --- | --- | --- | --- | --- | --- | --- | --- | --- | --- | --- |
| Australian Open | R4 | R1 | R1 | R1 | R1 | R2 | R1 | - | - | - |
| French Open | R3 | R3 | R3 | QF | R3 | R1 | - | R1 | - | - |
| Wimbledon | R3 | R1 | R2 | - | R3 | R2 | R1 | - | - | - |
| US Open | - | R1 | R3 | R2 | R1 | R1 | R1 | - | - | - |
Features