Caroline Wozniacki Player Profile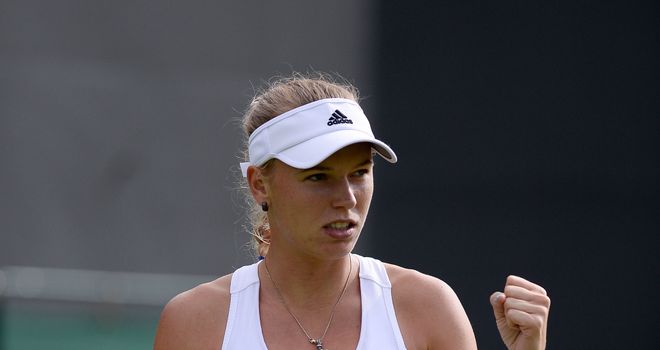 Caroline Wozniacki: Still looking for her maiden grand slam title
Wozniacki is aiming to end the miserable run she has endured at the grand slams over the last two years
The former world No 1 has for some time been struggling to find her best form and has not reached the quarter-finals of a major since the 2012 Australian Open.
Last year she was knocked out of Wimbledon in the second round and it was a similar story at the Australian Open earlier this year, when she was beaten in the third round.
Things got even worse at the French Open when she was sent crashing out in round one just days after her marriage plans with golfer Rory McIlroy were ended in a highly-publicised split.
Wozniacki has traditionally been able to make the most of a limited game, one which relies on defence. Her total of 21 ATP titles is impressive, although she has won just one event since 2012.
Player Details
Nationality: DEN
Date Of Birth: July 11, 1990
Became Pro: 2005
Height: 1.77 m
10 Year Grand Slam History

| | 2014 | 2013 | 2012 | 2011 | 2010 | 2009 | 2008 | 2007 | 2006 | 2005 |
| --- | --- | --- | --- | --- | --- | --- | --- | --- | --- | --- |
| Australian Open | R3 | R4 | QF | SF | R4 | R3 | R4 | - | - | - |
| French Open | R1 | R2 | R3 | R3 | QF | R3 | R3 | R1 | - | - |
| Wimbledon | - | R2 | R1 | R4 | R4 | R4 | R3 | R2 | - | - |
| US Open | - | R3 | R1 | SF | SF | RU | R4 | R2 | - | - |
Features