US Open: Rafa Nadal a marginal favourite against Novak Djokovic
Rafael Nadal is nothing more than a marginal favourite to win the US Open, says Barry Cowan.
Last Updated: 09/09/13 12:48pm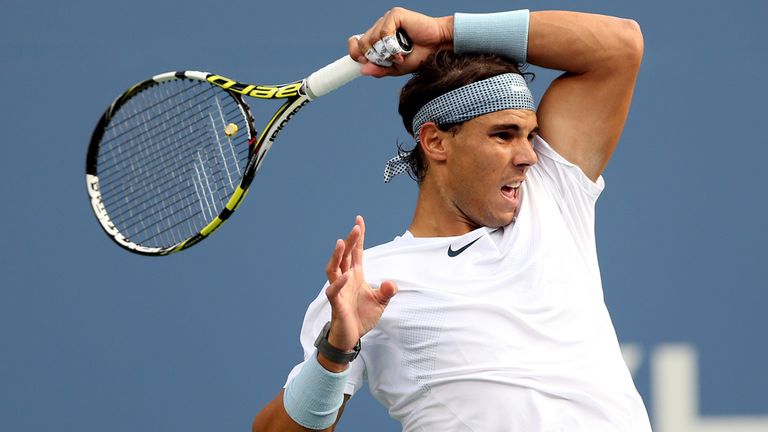 Rafa and Novak are currently the best two players in the world and thoroughly deserve to be in the final after the way they have played in New York over the last two weeks.
But the outcome of this event is becoming increasingly difficult to pick; for the opening 12 days of the tournament I thought Nadal was going to win, but after Saturday's semi-finals I'm not so sure.
I am going to stick with Rafa, though, because of the momentum he has got and the monopoly he has held over Novak of late, since losing their five-set epic at the 2012 Australian Open final in Melbourne.
Even though Djokovic won that, Nadal believed he had found the formula to beat his rival - and he has been proved correct, winning five of their last six meetings on the ATP Tour.
Nadal is supremely confident, while Djokovic has had a few vulnerable moments - highlighted in some of the big points during his semi-final with Stanislas Wawrinka - and has the added issue of trying to stay at world number one.
Novak, though - as he proved in 2011 - can match Rafa physically and when you go deep into a big match and the pressure intensifies that can be telling, but I don't think this contest will be won physically.
It will be won by the player who is more aggressive and courageous and one of the standout things about Nadal's hard-court season, at venues like Montreal, Cincinnati and in the early stages at Flushing Meadows, has been how heavy he is hitting the ball.
Pivotal
However, he didn't do that against Richard Gasquet in the last four and looked slightly nervous over the first two sets, while I think the seemingly-draining five-setter Djokovic had with Wawrinka will actually help him on Monday night.
He was really struggling with his forehand against the Swiss and also doubting himself and berating his box, but in the fourth and fifth sets he was immense and that 21-minute game at 1-1 in set five could be pivotal for him.
Novak played some top stuff after that and even though he is still not as secure on the really big points as he was, he had that problem against Bernard Tomic at Wimbledon in 2011 and still went on to beat Rafa in the final.
Djokovic appointed Ivan Lendl's former coach Wojciech Fibak to his set-up before the US Open but I don't think the Pole has made a huge difference throughout this tournament and I don't expect any change-ups for the final with Rafa.
What Novak will want to change, though, are the big matches with Nadal this year, where he was beaten in the semi-finals at Roland Garros in the fifth set and lost in a tiebreak in the third set at the Montreal Masters.
Djokovic will be the underdog on Monday, but while I would have said Rafa was a 75-25 favourite, I now think his odds are just 55-45 - and it wouldn't surprise me in the slightest if Novak won.
Watch Rafa Nadal and Novak Djokovic lock horns in the 2013 US Open final, from 9.45pm, Monday, Sky Sports 1.