Rafa's revenge
Friendships will be put aside as Nadal looks to avenge a year of inferiority, writes Tim Clement from Melbourne.
Last Updated: 28/01/12 12:08pm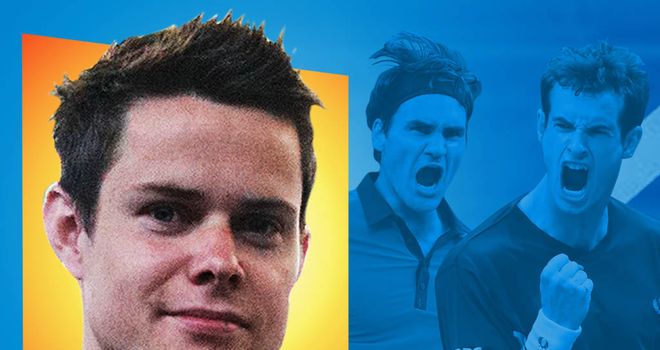 Rafael Nadal and Novak Djokovic may be good friends off the court, but make no mistake about it, the Spaniard will be hungry for revenge when they meet in the Australian Open final.
Nadal endured arguably the most disappointing year of his illustrious career as he was beaten in six successive finals in 2011 to the man who also stole his spot at the top of the rankings.
It is hard to imagine the prospect of revenge has slipped far from Nadal's mind during his pre-season training under the watchful eye of Uncle Toni.
Having read Nadal's semi-autobiographical book 'Rafa - My story' in my own preparation for visiting the Australian Open, it is difficult to imagine how the Spaniard would have coped with such failure.
His admission of being left sprawled on the floor of the Wimbledon dressing room by his 2007 Wimbledon final defeat to Roger Federer, inconsolable in a floor of tears, makes you realise how much of an act that 'it just wasn't my day' expression he uses to mask his pain really is.
While the 'King of Clay' may be humble enough to accept the truth that the tennis Djokovic played in 2011 was simply at a different level, such appreciation will have done little to ease the pain of a year when almost all but the French Open was torn from his grasp.
Such a brutal year left us with a Nadal that admitted he was surprised to have even made it this far at Melbourne Park - although expectations were also significantly dampened by a niggling should problem and a freak knee tendon problem which, on the eve of the event, left him fearing for his chances of even being fit for the first round.
Vital boost
Morale will have been given a much-needed boost by leading his nation to Davis Cup glory at the end of the season in front of an adoring crowd in Seville - the scene where he announced himself as a star in the beckoning as an 18-year-old with a first of four titles for his country.
However, given Argentina were the opposition rather than reigning champions Serbia, largely due to Djokovic's withdrawal through injury for their semi-final clash, that victory will have offered the world number two little comfort from his individual failings when celebrations died down.
Nadal not only lost two Grand Slam finals to Djokovic in 2011 but, arguably more worryingly, he was also beaten twice on his cherished clay.
To only know what was going through Nadal's mind as he watched the semi-final at Roland Garros between Federer and Djokovic, who had not lost all year.
On one hand there must have been a twinge of fear in his mind, 'what if he beats me for a third successive time on my home turf?' Never mind Wimbledon, a defeat over five sets in Nadal's safety zone, where not even Federer has conquered while the red dirt specialist was fit, would cement the Serb's superiority.
Then there would have been the gladiatorial Nadal, the Nadal that has had hammered into him the value of determination and bravery by Uncle Toni, the Nadal who overcame his fears of a repeat of his 2007 Wimbledon final defeat to deny Federer a record sixth successive title at SW19.
That Nadal would have been desperate to remind the world number two that he was exactly that.
However, it was Federer who was to progress and be felled by his great rival, before Djokovic bounced back from his first defeat to the season to claim Nadal's Wimbledon crown, before confirming his status at the top of the game with the US Open title.
Seizing the opportunity
Following a career constantly threatened by injuries, Nadal has always been a man to value the importance of the present, and will therefore see this chance to beat Djokovic as potentially his last one.
That goes some way to explaining his decision to hold off resting a niggling shoulder injury until after the Australian Open.
Victory Down Under would reel the Serb back to within striking distance in terms of his world number one status, while a rest after Melbourne will be with the intention of ensuring he is fresh for the clay court swing, where he has two Masters titles to regain, one to retain before setting his sights on a seventh French Open title.
After that awaits the title he treasures the most: Wimbledon.
The All England Club will be far from his mind as he and his close-knit team come up with a way of bring down Djokovic Down Under.
Given his superior head-to-head record prior to 2011 of 16-7, it is somewhat puzzling how Djokovic has managed to flip their rivalry on its head.
The Serb arguably always possessed the weaponry to halt Nadal, comfortable on the high backhand, unlike Federer, making it possible for him to counter his opponent's legendary high-kicking top-spin.
Athleticism and consistency have been the key improvements Djokovic's game, enabling his confidence to grow and winner percentages to increase to a level of near laser-like accuracy.
However, Nadal will retain the belief he can find a gap in Djokovic's armoury and, just like against Federer in that epic Wimbledon final in 2008, hand out his revenge on the Rod Laver Arena.