Tomic gets told
Our man at the Australian Open reflects on Tomic's harsh lesson and Na Li's heartbreaking defeat.
Last Updated: 23/01/12 10:34am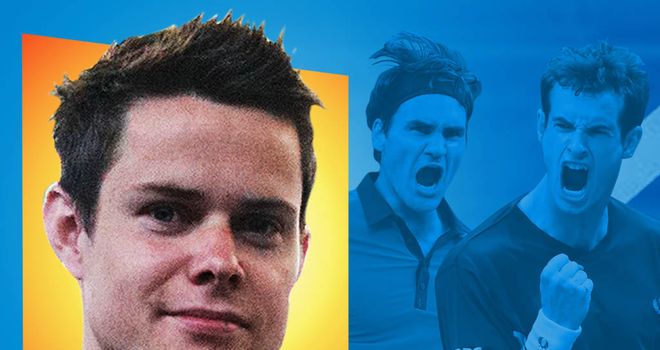 He's not good enough yet, but he will be - that's the general feeling surrounding Bernard Tomic after his impressive run at the Australian Open came to an end.
It was fitting that Roger Federer, the master of the sort of languid strokes and composure that Tomic has surged onto scene with, was the one to put the teenager in his place.
Even the boisterous Aussies struggled to find any momentum with their chants as Federer muted local hopes.
"Too good," the 19-year-old mouthed to his box after seeing the 16-time Grand Slam winner turn one his backspin backhands back on him with devastating effect.
But you sense that this time next year we will be seeing Tomic carrying more realistic hopes of making the second week.
Tomic was joined by the game's other big prospect, Milos Raonic, in exiting at the fourth-round stage to one of the game's senior citizens.
The giant Canadian failed to impose his powerful game on Leyton Hewitt, who may no longer be the Australian number one but was still able to carry home hopes the furthest.
Comeback queen Clijsters
Kim Clijsters' fairy-tale comeback-win from an ankle injury and four match points brought the sort of joy that makes us media sorts so desperate to be at these top-level events, but the euphoria was soon quashed as we watched Na Li walk out of her post-match press conference in a flood of tears.
Reigning champion Clijsters delighted the locals, who have adopted her as 'Aussie Kim', as she booked a quarter-final spot in her last appearance at the Australian Open in the most dramatic of fashions.
However, her joy was a stark contrast to the hurt experienced by the player also left to play bridesmaid in last year's final here at Melbourne Park.
Li struggled to muster the words worthy of her pain as she faced questions following her defeat, but her body language evoked the sort of suffering only the end of a dream can cause.
The 2011 Australian Open winner was dealing with her own hurt in the press conference as she kept her ankle elevated following a nice icing session.
It will be a race against time for the inevitable swelling to subside but there are few doubts she'll be find a way to be back on court to defend her title.
High-priced girls
Clijsters was my tip for the title Down Under but I've gradually swayed towards the Victoria Ararenka.
The world number three has arguably been playing the best tennis on the women's side of the draw, with her vicious groundstrokes making up for the absence of a thumping serve.
Her performances have impressed Sky Bet sufficiently for the online bookmaker to make her the joint 10/3 favourite with Petra Kvitova.
The one woman being overlooked by the bookmaker is Caroline Wozniacki, who will face a bruised and battered Clijsters next.
After her 6-0 7-5 win over another former world number one, Jelena Jankovic, I think it is time we started taking the Dane a bit more seriously.
If 10/1 for a world number one in the final eight isn't value, I'm not sure what is.