Barry Cowan: Novak Djokovic can claim maiden French Open title
By Barry Cowan
Last Updated: 07/06/14 11:40am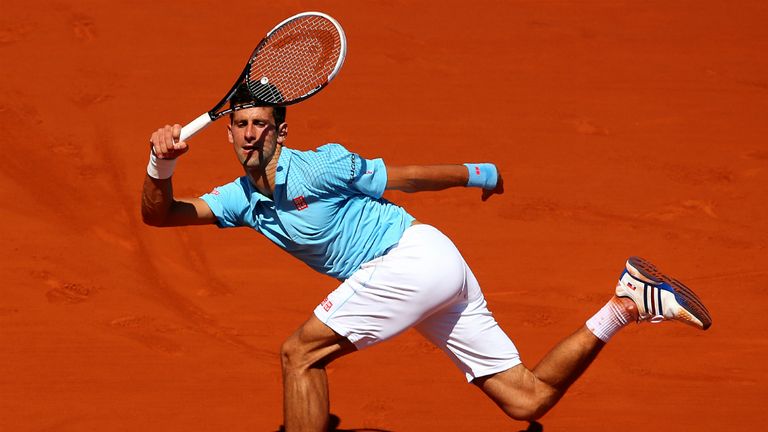 It was a very convincing win for Rafa Nadal on Friday.
I thought he would beat Andy Murray in three because of what's happened in the tournament. It's important in Grand Slams that you build momentum, and Rafa's clearly done that.
David Ferrer was always going to be a difficult match for Rafa mentally, because he lost to him in Monte Carlo where he looked a bag of nerves.
After fighting back on Wednesday, having lost the opening set, I felt he was going to carry that momentum through to yesterday, whereas Andy has played really good tennis but let leads slip. He's made life more difficult for himself and eventually that will catch up with you.
Obviously fatigue will become a part of a tournament – Rafa, after yesterday, has spent less time on court going into a French Open final than he ever has.
Draining
Andy, meanwhile, has had to dig deep – he had five sets against Philipp Kohlschreiber, five sets against Gael Monfils. Although it wasn't a hugely physical match against Monfils, it was emotionally draining, and when you're going to face someone like Rafa you need everything going for you in your corner. I still think Andy probably would have lost anyway, because Rafa's playing great tennis.
Having lost to him in Rome – and the way he lost – he had to start well. He had to stay with Rafa in the first set.
What Murray has to do is take the positives from the last two events – Rome and the French Open. He's looked like he's been a lot happier, and it looks like he's challenged himself. He's playing well and there's no disgrace in losing to someone like Nadal.
What he needs to do is take that momentum through to Queen's and Wimbledon, and if he does there's no reason he can't be there or thereabouts, or certainly be mentioned as in with a good shot of defending his title.
Dictate
Looking to Sunday's final, I think it's really fascinating because Nadal needs to look at the match-up tactically, and Djokovic needs to look at it emotionally – that's where the match will be won and lost from both sides.
Nadal's lost the last four times against Djokovic, and comfortably. Apart from that opening set in Rome the Serbian's had all the answers, and I think that was because Djokovic was below his best in the 1st set in the Rome final.
Ever since Djokovic lost that epic to Nadal last year I thought he'd go on and win the title this year.
Barry Cowan
Rafa needs to find ways to be more aggressive and dictate Djokovic, because what he's done well in the last four meetings is dictate the play.
I think Djokovic has got to feel comfortable tactically, but what we don't know – and he doesn't know – is how comfortable he will feel with trying to win his first French Open and trying to beat Rafa in the final which is something he hasn't done before.
I don't know if Novak lost his focus against Ernests Gulbis – he just dropped off the top of his game for a spell. However, I've seen this a lot with Djokovic in the past in some of the majors when he looks vulnerable, he's hit a brick wall, but he comes through it and takes it into the next match.
Although there may be a slight concern with what happened on Friday I don't think it will affect him in the final – he'll be raring to go, and I personally think Djokovic will step up. Ever since he lost that epic to Nadal last year I thought he'd go on and win the title this year.
I must admit I'm tempted to change my mind after seeing Nadal against Murray I've got to stick with Djokovic. There's always a first – with the way Djokovic is on clay I think he's got to win Roland Garros at some stage, so why not tomorrow?