Barry Cowan reflects on Great Britain's Davis Cup defeat by Italy
Great Britain's best Davis Cup since 1986 fails to mask their reliance on Andy Murray, says Barry Cowan.
Last Updated: 08/04/14 5:55pm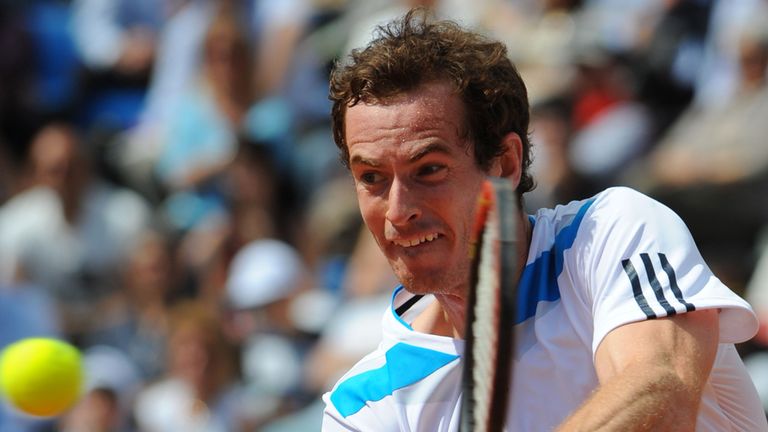 It is the first time we have been in the world group for quite a while, first time we have won a match in the world group since 1986 and at one stage on Saturday night it was looking incredibly positive leading 2-1 and with Kazakhstan leading 2-1 over the Swiss.
But then, as I feared, it came down to Andy's singles match with Fabio Fognini. The Italian is a great clay court player and that showed on Sunday. He played a terrific match to level the tie and allow Andreas Seppi to seal Italy's win by defeating James Ward in the final rubber.
Andy is obviously a great player and has played some really good matches on the clay. But he has not had big wins on the clay. Fognini has proved himself - not just by winning clay court events - but by winning a lot of matches. So for Andy it was going to be a huge step. It was his first big clay court match this year and also coming off the back of the hard court events in Indian Wells and Miaimi.
I think the rain was a big negative for us and the fact that Andy had to finish off on the Saturday then had to play the doubles and then had to come back first on Sunday morning. It was tough. Perhaps Fognini had a little bit more physically than Andy come the singles on Sunday.
Physically it can weigh on Andy because he has nowhere to turn. When Andy is fit to play doubles he is going to play doubles because regardless of the rankings he is the best doubles players we have. But other nations are in the same position. The Italians needed Fognini.
You always have to look at it as a whole and we rely heavily on Andy to win three rubbers. When you are playing against the stronger nations I think that it is always tough to say that Andy needs to win three for us to get through. But there are definite positives and it is nice to know we are in the world group next year and don't have to go into the play-offs in September.
Rank outsider
We would love more players to come through. But we must remember that part of the reason that we were through to the quarter finals was because of James's victory in the previous round and Dan Evans was pivotal last year with some of the big matches he won.
James played well against Fognini but he was never going to beat him. Then it was a massive chance for Ward to be the hero against Seppi but the Italian is a good player, the rankings don't lie, that is the harsh reality of the men's tour.
James is ranked below the 150s and Seppi has been a top 20 player. He has also played some great matches on clay. That first set was pivotal. It was a pretty nervy start from both players but once Seppi was eventually able to hold on to his serve it was always going to be a huge uphill struggle for James.
Future hope
Leon Smith wants to pick from three or four players but James Ward was his only pick in the quarter final of the Davis Cup away on clay. What we all want is on the men's side to get more players who are on that level. But it is not going to happen overnight and there is no magic formula, apart from getting more people playing the sport. That starts at the bottom end and with LTA chief executive Michael Downing, which is what he did in Canadian tennis.
The harsh reality in the men's is that we have not progressed in the last few years and we have only one male player in the top 100. We would love someone like Kyle Edmund to come through now but it is unlikely that will happen in the next few months. You have to be patient.
The exciting thing is that if Kyle can progress then he is a player who certainly could win games in the world group. But we need Murray still playing at the time. We don't want Kyle being a top 100 player at 25 or 26 because the likelihood then is that Andy will be past his best. We need Kyle to be there when he is 20 or 21, but you can't rush that process.