Indian Wells: Rafa Nadal the man to beat but Grigor Dimitrov a growing force
Barry Cowan thinks Indian Wells is superb, but has doubts about International Premier Tennis.
By Barry Cowan
Last Updated: 07/03/14 12:27pm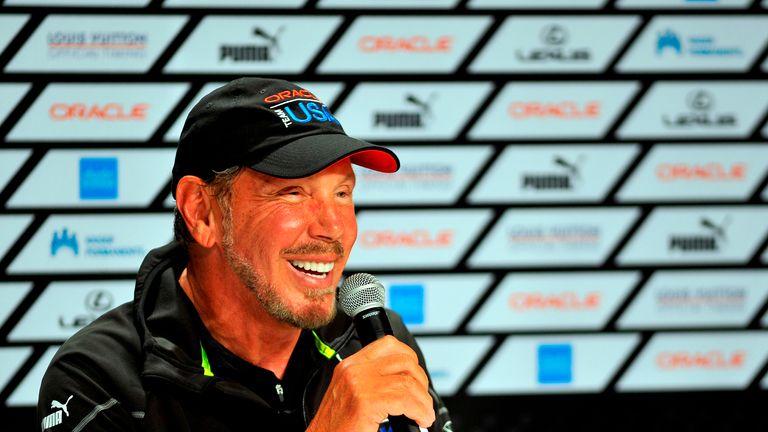 The stadium is fantastic; the event is growing year on year; and, of course, it benefits from having one of the wealthiest men in the world, businessman Larry Ellison, backing it.
The top players always tend to play in this tournament and with it lasting 11 days, you get the feeling you are watching something special and not an everyday tennis competition.
The courts tend to be slow but because Indian Wells is in the desert the ball goes through the air that bit quicker than normal - and those factors favour one man: Rafa Nadal.
Rafa took a week off after beating Alexandr Dolgopolov in the Rio Open final in February and he has fond memories of what happened in California 12 months ago.
Nadal's victory in this tournament last year made us realise that he was not only back to his best but better than he had ever been - but I'm not sure we will see that from Andy Murray here.
Rafa went into Indian Wells last season with more confidence than Andy has got now because he had two titles to his name and got to the final in his other event, whereas Murray is still working his way back.
There have been some positives for Andy - he got a lot of match time in Acapulco last week and played at a decent level.
But it will be a slow process with regards to his tennis, movement and ability to win big points, as Murray is not one of these guys whose form comes back overnight.
He will feel comfortable in America, his fitness will be helped by playing doubles and he will enjoy the Grand Slam schedule which offers you rest days, but I just think it is too soon for him to contend for a title.
That said, successfully defending his title in Miami is a definite possibility.
Stunning
Grigor Dimitrov beat Murray in the semi-finals in Acapulco en route to winning the title and the days of him - and Latvia's Ernests Gulbis - being a dangerous floater are over.
The Bulgarian, seeded 15 at Indian Wells, has had a stunning start to the year and the big test for him was backing up his quarter-final appearance in Australia, which he did in Mexico last week.
Dimitrov beat a great player in Murray and was then able to go again against Kevin Anderson in the final despite perhaps not playing his best tennis, so I am intrigued to see what he will do next - and whether he ends up playing Gulbis in the third round!
He wasn't ready to cope mentally with all the expectations that rested on his shoulders a couple of years ago and his performances were erratic as a result, but he has added a lot of steel to his talent and is one of the new breed to hit the second tier.
The top players will remain that way but Dimitrov, Gulbis and Milos Raonic are going to be the guys to test them and not the same seven or eight men we have seen on a consistent basis over the last few years.
Indian Wells, though, should be Rafa's, as you would expect him to beat Murray if they met in the quarters and if he then tackles Roger Federer in the semis there is only one man I am going to put my money on.
I think it will be tough for Stanislas Wawrinka as he has barely played since winning the Australian Open and now has to deal with the spotlight, while I am puzzled by the message Juan Martin Del Potro is putting out by playing singles and doubles whilst being troubled by his wrist.
Plus, Novak Djokovic has lost two matches this season after winning the first set - against Federer and Wawrinka - and he only lost one match in that way throughout the whole season two years ago, so his tremendous belief has been dented a touch.
That leaves Rafa as the standout.
And finally...
Elsewhere, I will look on with interest at the International Premier Tennis League, which we have to say is an experiment at this stage, but I feel its only chance of going well is if the very best square off.
The top players are not going to play away so you are not going to see Djokovic against Nadal or Murray, while I've read that Andre Agassi is not sure he is going to play because there has been a mix-up with dates, too.
The IPL in cricket works because you not only had the best players in the world, you also had all the adored Indian guys, but tennis doesn't have that and perhaps the most high-profile star from that part of the globe, Kei Nishikori, is not playing.
I like the concept but I do think the timeframe is too long and that the event should be held within one week to ease the burden and travel requirements on players.
However, that is not possible due to so many cities hosting matches so I am reticent at this point to say whether the IPTL will be a long-term success.