Australian Open Final: Experienced Li Na can see off Dominika Cibulkova
Li Na's experience will be key in her Aussie Open final with Dominika Cibulkova, says Barry Cowan.
By Barry Cowan
Last Updated: 24/01/14 10:18am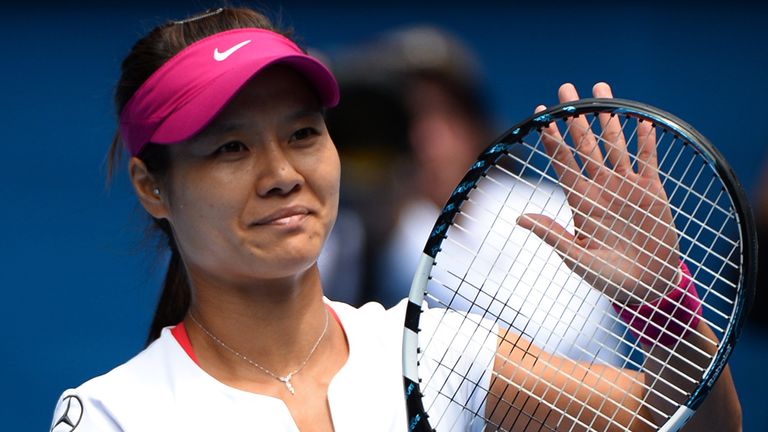 Ahead of the tournament she was the overwhelming favourite to win the event and she deserved that status given what she's achieved in the last year or so.
However, when she was surprisingly knocked out by Ana Ivanovic in the fourth round I thought 'this is set up for Victoria Azarenka to win her third in a row'.
But then she went out in the quarter-finals to Agnieszka Radwanska.
This really has been a tournament of shocks and many of them have been supplied by Dominika Cibulkova, who now has a golden opportunity to win her first Grand Slam title.
Standing in her way is Li Na, who saw off Canadian surprise package Eugenie Bouchard in the semi-finals to reach her third Australian Open final in four years.
With that record behind her - plus her French Open triumph in 2011 - Li goes into Saturday's final as favourite.
However, despite the odds being in her favour, plus a 4-0 record over Cibulkova, the big-name exits at this tournament have shown nothing can be taken for granted in Melbourne.
Li has always had the talent and been able to win big matches but she's also put in some pretty poor performances over the years under pressure. She's looked a little nervy at times, which is understandable when you think about the focus on her in China.
She comes from a country with over a billion people and over 100 million of them watched her play in the French Open final. If she's feeling the pressure then I can see why!
But her new coach, Carlos Rodriguez, who previously worked with Justine Henin, has helped her a lot in that department.
And she'll need to be fully focused and on top of her game when she comes up against Cibulkova.
The Slovakian is playing great tennis at the moment and, in a way, has nothing to lose. Cibulkova can swing from the hip, take chances and go for the lines.
However, it doesn't always work that way in a final.
As impressive as she was in seeing off Radwanska 6-1, 6-2 at the final four stage, a Grand Slam final is different.
You might never experience a final like this again and that can play in the back of your mind. It's much, much harder to play in a final than it is in a semi.
Cibulkova lost 6-0, 6-0 to Radwanska in the final of the Sydney International in 2013 so being able to produce what she's done this week shows she's clearly improved.
But, although head-to-head records aren't everything - they are important - I'm going for Li to win this one.
She enjoys performing at the Australian Open, as the past few years have shown, and she seems to be at her best at this time of year, when she's fresh and free from niggles.
Going into big finals like this you have to look at who is the better tennis player and who can handle the situation better and for me Li Na ticks both of those boxes.