US Open 2013: Nadal tipped to edge Murray and Djokovic in New York
Barry Cowan expects Andy Murray to cope with the limelight at the US Open - but Rafa Nadal to win it.
Last Updated: 26/08/13 7:41am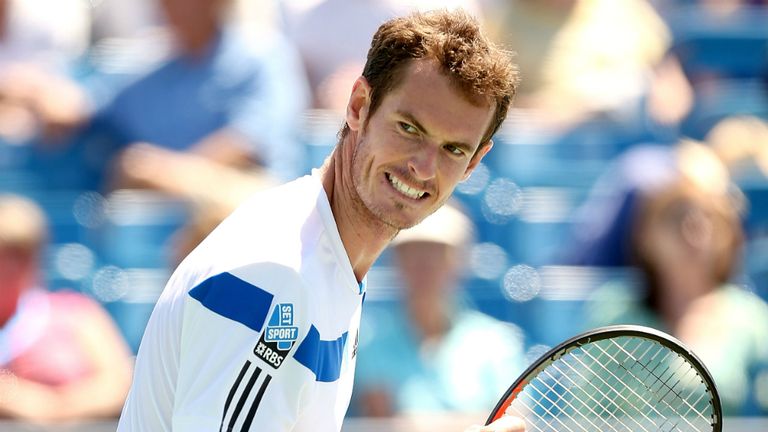 He has never had the pressure of being defending champion at a Grand Slam and will be under more spotlight than ever before; everyone will want a bit of him, whereas in previous years he could perhaps go under the radar a little bit.
The media commitments he has had to fulfil could drain him, while, as reigning champion, he might got a few more late matches in New York, so I think he could find it hard in the first week - though he will probably only need to play seven out of 10 to get through it as he has a favourable draw.
The bonus for Andy is that he has been under pressure for years with people continually questioning whether he was going to win a Slam, so I am sure he can cope with things at Flushing Meadows.
Improved
Andy is a better player mentally for his achievements over the last year or so and that will have helped him not go into panic mode after losing relatively early to Ernests Gulbis and Tomas Berdych in the Masters 1000 events in Montreal and Cincinnati.
But he has also got better technically. His serve and forehand have particularly improved, while his net game continues to develop - and you would expect him to come through his first-round match at the US Open, against Michael Llodra, unscathed.
This would be a harder clash for Andy if it were being played on the quicker Louis Armstrong court as opposed to the slower Arthur Ashe, and while Llodra is flashy and could capitalise on a potentially nervy Murray in one set, I can't see him doing it over five.
Andy's semi-final opponent could be number one seed Novak Djokovic, who I feel is below what he was two years ago - if only by two or three per cent. He is still playing great tennis but he is not as mentally secure, is suffering dips in concentration and is not winning the close matches.
When Novak was on his tear in 2011, you couldn't see a chink in his armour but now we are seeing some, as shown by his defeats to Rafael Nadal in the last four of the French Open and the semi-finals in Montreal.
I place Djokovic as third favourite at the US Open behind Murray and my number one pick Nadal, who has been in sensational form since his early exit from Wimbledon at the hands of Belgium's Steve Darcis.
I have no doubts about Rafa's fitness and ability to go five sets in New York; if he goes the distance early in the tournament that could count against him down the line, but he is heading into the event in better shape than ever.
Dogfights
I think Roger Federer has slipped from the list of favourites and I would put him behind the likes of Berdych and Juan Martin del Potro in terms of potentially winning the US Open as he is well below what he was at the start of the season.
However, I thought he played great against Rafa, albeit in a losing cause in the Cincinnati quarter-finals, and he will benefit from that. I don't think he can get involved in dogfights in the first week and pull it around in the second, but I am not going to say he can't win another Slam.
There are plenty of examples of great players coming back and clicking - Pete Sampras at Flushing Meadows 11 years ago, Goran Ivanisevic at Wimbledon in 2001 - but for that to happen to Roger, he needs everything to go his way.
John Isner, meanwhile, will be confident after reaching the final in Cincinnati and I think he is ready to accept the pressure of being the American number one and, as it stands, the only real American contender.
I know they have Sam Querrey, who is seeded 26 in New York, but they want to win or go very deep into the event and Isner is the only one who could potentially get through to the semi-finals.
If the conditions are quick and he serves unbelievably, Isner can worry absolutely anybody - he only lost in two tiebreaks to Rafa in Cincinnati - but I don't see him beating three of the top players in a row.
Plus, he always seems to get involved in epic matches early in Slams - think his record-breaking encounter with Nicolas Mahut at Wimbledon a couple of years ago - and that counts against him.