Wimbledon 2013: Novak Djokovic will beat Andy Murray in four sets
Many factors favour Andy Murray in the Wimbledon final, says Barry Cowan, but Novak Djokovic should win.
Last Updated: 07/07/13 2:40pm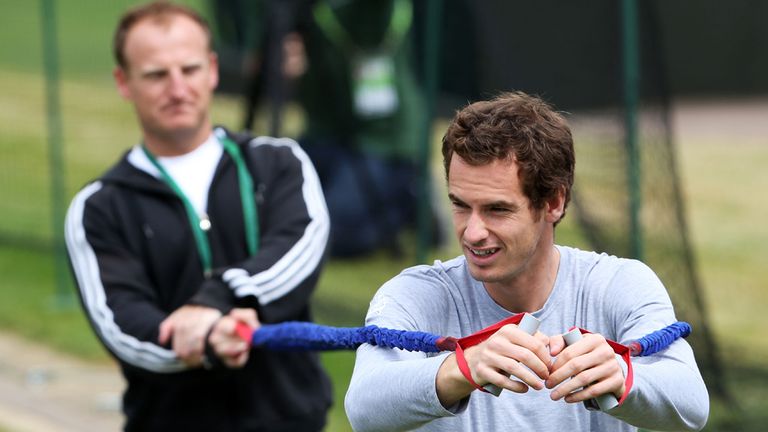 Novak is playing better and has raised his level over the course of his six matches at the All England Club, while he showed his excellent mental state in his incredible semi-final with Juan Martin Del Potro by not getting down on himself when Del Potro saved two match points in the fourth set.
I don't think either man will have an edge physically - Djokovic had a long match, yes, but Murray had an emotional one against Jerzy Janowicz after losing the opening set, slipping 4-1 down in the third and then coming roaring back - but the crowd may give Andy an advantage.
The fans on Centre Court will be 99.9 per cent in favour of the Brit, which wasn't the case in last year's final versus Roger Federer, and I think they will be with him if he loses the first set to Djokovic, something they may not have been if he had fallen behind to a supposed underdog like Del Potro.
There is also the little matter of destiny as it could now be that the time is right for Andy, having gone so close last year, to win his first Wimbledon and for Britain to have a men's singles champion at SW19 for the first time since Fred Perry in 1936.
Conditions
However, Murray will glean huge confidence from his serve, too, which is now consistently great.
He has had periods before where he serves well for three or four games and then misses three or four first serves in a row - but he has been around 70 per cent for first serves at Wimbledon in recent matches.
That is what, I felt, won him that rip-roaring quarter-final with Fernando Verdasco on Wednesday evening, in which he went two sets down, and it was also key for him as he conquered Janowicz in four on Friday.
I also think Andy might be able to relax in the final and feel more at ease - in the previous two rounds Murray was playing streaky players and was the overwhelming favourite, but as Djokovic is the world number one and the man with more Grand Slam titles, he is expected to win this match.
Murray obviously defeated Novak in the 2012 US Open final but it was very windy that day and Djokovic is not as comfortable in those conditions as he is when it is hot and still, which it looks likely to be on Sunday.
However, I don't think Novak is as great on grass as on a hard court or on clay, while the green stuff is possibly Andy's best surface; his excellent slice keeps low on it and he enjoys the pace of the grass, whereas Djokovic is better on a medium-paced court.
So, who do I expect to win? I have to go for Djokovic in four.
Novak has improved round by round, is world number one, and has six Grand Slam titles in his cabinet as opposed to Andy's one.
But I wouldn't be surprised if we witnessed another epic.
Barry Cowan is raising money for the charity Have a Heart throughout Wimbledon with his Sky Bet Charity Bets. Find Barry's top daily and outright tips here.