Wimbledon 2013: Marion Bartoli's final experience could be key
Barry Cowan says Marion Bartoli's previous final experience might just win her the Wimbledon title.
Last Updated: 06/07/13 4:42pm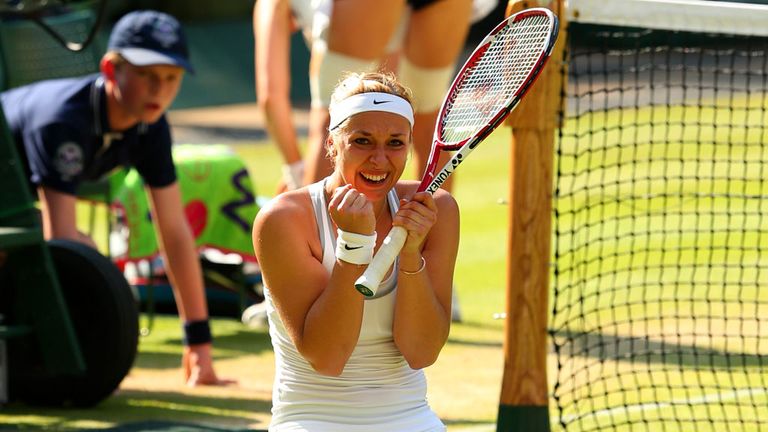 Marion Bartoli and Sabine Lisicki are players who both like to attack and this shriek-free final is incredibly tough to call.
The way that Lisicki bounced back to beat Agnieszka Radwañska in the semi-finals was mightily impressive.
Their contest had everything you want in a tennis match - great play and passages where the balance of power ebbed and flowed as the nerves kicked in.
Lisicki started superbly and, with her serve firing, she hit Radwanska off the court in the first set but after going a break up in the second she wobbled as the occasion clearly got the better of her.
But at 3-0 down in the third she was able to regroup and play with conviction - something that's incredibly tough to do when you fell things are going against you.
It was an amazing effort and as disappointed as I was for Radwanska, I'm so pleased that Lisicki - Germany's first women's singles finalist since 1999 - was able to build on her fourth round victory over Serena Williams.
Competitor
She deserves he place in the final without question and perhaps she'll never get a better chance of winning Wimbledon. The same goes for Bartoli, of course.
Lisicki has a great serve and hits the ball hard from the back of the court, but Bartoli is a feisty character and is more than capable of returning the ball with interest.
Bartoli says she's a better player now than when she reached her first Wimbledon final six years ago, when she lost to Venus Williams, and I whole heartedly-agree.
She is not the fastest tennis player on the Tour - and she doesn't look like the fittest - but she hits the ball well and she is an unbelievable competitor. That's probably one of her biggest assets.
Moreover, very few players are double-handed and very few players are capable of taking the ball as early as she is. How will Lisicki deal with that?
Something tells me that Bartoli could edge out her opponent for the simple fact that she has been here before. I think that counts for a lot. But whatever happens, it will be a very special occasion.
Barry Cowan is raising money for the charity Have a Heart throughout Wimbledon with his Sky Bet Charity Bets. Find Barry's top daily and outright tips here.