Wimbledon 2013: Ladies' title is up for grabs after Serena's exit
The 2013 Ladies' Wimbledon title is up for grabs, says Barry Cowan. But who wants it most?
Last Updated: 02/07/13 10:18am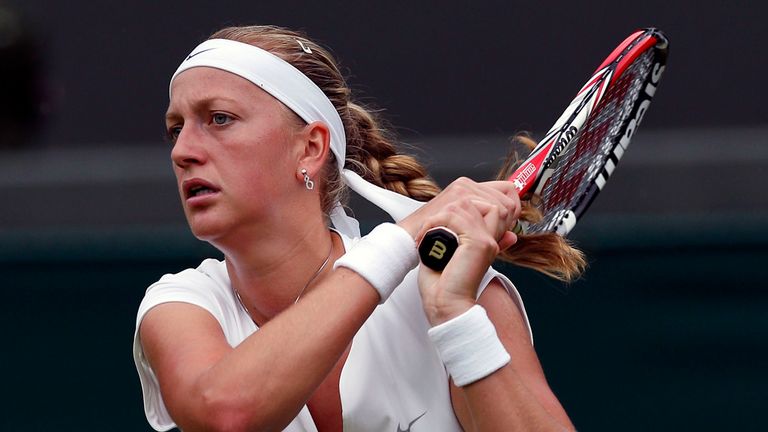 Serena Williams' failure to make today's quarter-finals has opened the draw right up and at this point in time I'm struggling to pick Saturday's champion.
It reminds me of the 2010 French Open when Francesca Schiavone emerged from the pack to almost stumble over the finishing line.
Whoever holds their nerve and believes they have what it takes to win their next three matches will lift the Venus Rosewater Dish.
Pressure
Logically you'd say Petra Kvitova is the obvious choice after her victory in 2011 ahead of Li Na, who won the French Open in the same year, but the Czech has failed to deliver when under pressure in the last year or so and Na has been just as inconsistent in her performances.
If Kvitova clicks, she won't look back, but there's no way you can write off Sabine Lisicki now.
The German made the semi-finals here a couple of years ago and once again showed what a great grass court player she is as she fended off Williams.
We know she has the serve and ground-shots to go deep but yesterday she showed that she can match Serena on the mental side of the game - she didn't get intimidated, even when Williams came back at her in the second and third sets.
I must admit that I was shocked that Williams lost after going 4-2 up in the third having won the second 6-1. At that point she looked comfortable.
We've all been guilty of saying 'this is Serena's Championship' and maybe she was guilty of losing a little bit of focus at 4-2 and allowed her opponent back in. Then she showed that she is human; she got a little uptight when the pressure was on.
Make sure you keep an eye on Sloane Stephens today as well; at 19 years of age she is a fearless player and she may rise to the occasion simply because she hasn't been there before. Remember Juan Martin del Potro at the 2009 US Open?
Improve
Sadly Laura Robson hasn't made the last eight but we must be hugely encouraged by the progress she has made at this Championships.
Overall she has handled herself really well. Of course she's disappointed to lose to Kaia Kanepi - not least because of the way the women's draw has opened up - but the fact is that she is a better player now than she was at this point last year.
It didn't surprise me that she played as well as she did in her first match but I've been impressed with the way that she's built on it and handled the pressure in the second and third round.
She played well against Kanepi but just wasn't able to stay calm and unfortunately the serve failed her towards the end of the first set.
Clearly there are areas of her game where she can improve. She can certainly get a little quicker, but the encouraging thing is that her movement has come on leaps and bounds; she can be a little bit more intelligent in terms of shot selection.
But she is 19 and what she needs to do now is work towards the US Open, get back on the practice courts with even more motivation and I've no doubt that when she comes back here in a year's time she'll be a better player and higher ranked.
Over the years I've been worried by the number of coaches Laura has had. Her latest, Miles Maclagan - who I must declare is a friend of mine - has added a calmness to Laura's game which was definitely needed.
Her previous coach Zeljko Krajan wasn't a bad coach but he was fiery and that resulted in a slight clash of personalities. Now it is up to Miles and Laura to sit down after the tournament and decide on the best way forward.
The inescapable fact is that Laura needs to hire a long-term coach; she isn't going to wake up tomorrow and dominate the women's game.
She has progressed over the last three years but it is a slow progression; if she can become a better player in 12 months' time then the future is only bright.
Barry Cowan is raising money for the charity Have a Heart throughout Wimbledon with his Sky Bet Charity Bets. Find Barry's top daily and outright tips here.