Wimbledon 2013: Murray, Federer and Nadal in amazing half of draw
Barry Cowan blogs on the huge Wimbledon queues and a mouth-watering line-up ahead of day one.
Last Updated: 29/06/13 7:35pm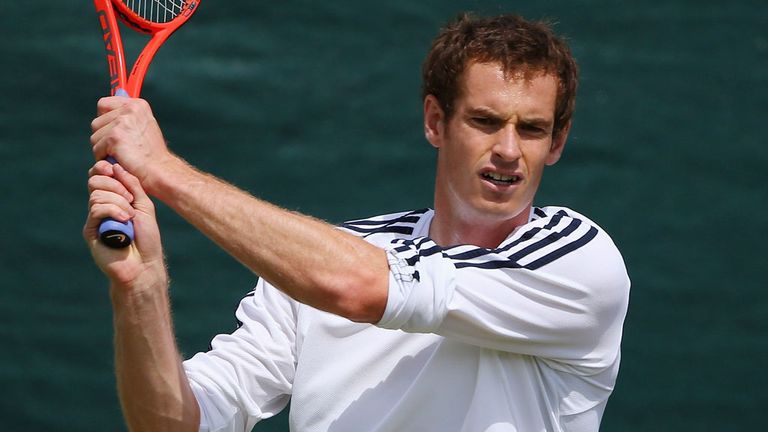 Year after year this tournament seems to grow and grow in popularity which can only be good for Wimbledon's desire to stay one step ahead of the other three Grand Slams.
There's always a special atmosphere here - even when I walk through the empty grounds there's a unique feeling - but that gets ratcheted up a notch when more when 40,000 enter the ground.
Formula
This year we have an amazing draw with Roger Federer, Andy Murray and Rafael Nadal all in one half and that's produced a mouth-watering day one line-up.
Nadal's fifth-seed ranking has been a massive talking point in the build-up to these Championships but, given the way that the seeding formula has been set up, there was no other option - and what a bonus it is.
I expect Federer, Murray and Nadal to all come through their opening matches with the minimum amount of fuss and that, indeed, should be the story of week one: get yourself through the opening rounds and kick on from there.
Murray, whose match against Benjamin Becker is the third match on Centre Court today, has been dealt a pretty good hand in terms of his draw for the first week.
He's had great preparation, having won at Queen's, and should be confident. I believe his defeat to Federer in last year's final - plus his victories at the Olympics and the US Open - will stand him in good stead as he tries to go one better this year.
Comebacks
As I said in my preview, I honestly don't know what to expect from Federer this year; this is the first time since he won his first Wimbledon title back in 2003 that he isn't my favourite even though he won in Halle a couple of weeks ago.
When you've won this event seven times you know how to get the job done, but for me he is fourth favourite behind Murray, Novak Djokovic and Nadal, who knows how to play great tennis on the grass.
The Spaniard has reached the final in all nine of the tournaments he's played since his return from injury, winning seven of the titles. It's truly remarkable and one of the greatest comebacks we've seen in sport, let alone tennis, in the last 30 years.
He's come to Wimbledon having to cope with the pressures of defending his French Open title and he can just play with freedom and that's why he's my favourite.
Inspired
One of the matches of the day will be Lleyton Hewitt's clash with Stanislas Wawrinka on Court No 1. Hewitt played great at Queen's, while Wawrinka has enjoyed a fine year playing some of his best tennis.
It wouldn't surprise me to see Hewitt come through against the 11th seed because of the feeling that he has at Wimbledon. He's been practising here a lot in the build-up - he arrived here about two weeks ago following his defeat at the French.
One of the other matches I'll be keeping a particularly close eye on is Mario Cilic against Marcos Baghdatis on Court 2. Cilic was another player who impressed me at Queen's, while his opponent is capable of producing some inspired tennis - even if his ranking is going in the wrong direction at present.
On the Brits' front, James Ward will be desperate to beat Yen-Hsun Lu and have a chance of playing Murray in the second round but we mustn't forget that the Taiwanese beat Andy Roddick in 2010 and made the quarter-finals, so he'll be tough to crack.
Barry Cowan is raising money for the charity Have a Heart throughout Wimbledon with his Sky Bet Charity Bets. Find Barry's top daily and outright tips here.