Andy Murray may hurt Wimbledon bid if he rushes back for French
Barry Cowan says Andy Murray should not put his Wimbledon bid at risk by rushing back for Paris.
Last Updated: 21/05/13 10:56pm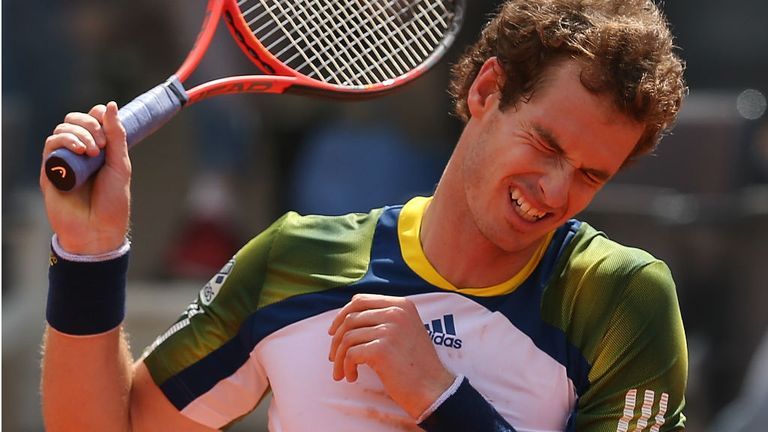 His priority over the next few months has to be Wimbledon, because that's the Major he really can win.
Since he turned pro Murray has only beaten one top-10 player on clay, so the odds of him winning at Roland Garros are a lot longer.
I don't think it's worth him going to the French to play one or two matches; he'd be better off enjoying another week's rest ahead of the grasscourt season.
Naturally, it's not nice going into any event below-par - let alone a Major - because tennis is such a physical sport that you will get found out very quickly.
Pete Sampras won Wimbledon one year on one leg - he didn't practice at all during his off-days - but the game has changed now. Players in the world's top 20 will pounce on any weakness.
It's fair to say that Andy's claycourt season certainly hasn't gone the way I expected.
I had high hopes that he would make at least one Masters semi-final but fitness and form have limited his chances.
Remarkable
Meanwhile, Rafael Nadal is playing possibly the best claycourt tennis of his career.
His return to form - which has now brought him a seventh Rome Masters victory - is nothing short of remarkable.
As I jokingly said on air, I think he should start giving a bonus to David Ferrer because he's played Rafa into form for two weeks running!
Saturday's final between Nadal and Tomas Berdych was incredible. Nadal hit the ball so hard that Berdych - who beat Novak Djokovic the day before - didn't have a say.
Then although Roger Federer didn't play well in the final, you shouldn't take anything away from Nadal who was in awesome form again.
It's incredible to see that he is leading the rankings in terms of points won this year even though he missed the Australian Open.
That means there's the distinct possibility that Nadal will be World No 1 at the end of the year. No-one could have imagined that was possible when Nadal first returned to the sport.
Challenge
I was also hugely impressed with the way that Jerzy Janowicz played in Rome.
When he burst on the scene in Paris last year, it was abundantly clear that he's not just a power player; he's got incredible touch too.
At the start of the year he faced the challenge of backing up his breakthrough year and living up to increased expectations.
I feel that he is a better player now than when he made the final in Paris.
His victory over Richard Gasquet in the last-16 simply confirms that he is player who we are going to see a lot of in years to come on the big stage.
I must admit I didn't like it when he questioned a decision at the start of the second set against Gasquet when he found a ball mark that was out, but he does possess a will to win and he'll learn.
It's important that we're patient with young players of his calibre. He won't win Grand Slams in the short term, but the brand of tennis he plays and the energy that he brings to the court is different and I think the Tour needs that.