Rafael Nadal's comeback in Chile makes perfect sense, says Barry Cowan
Rafael Nadal's comeback in Chile is great news - for the Spaniard and tennis, says Barry Cowan.
Last Updated: 02/02/13 11:55am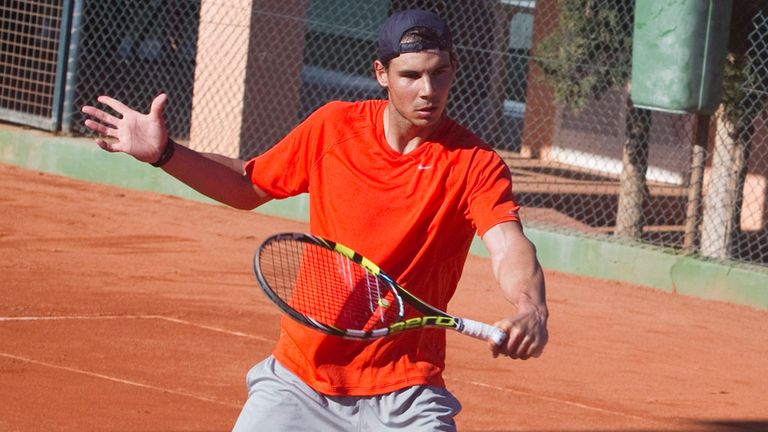 After seven months out injured, the only thing that matters right now is that he gets some competitive tennis under his belt.
That process begins on Monday at the VTR Open in Chile - a tournament I'm sure he expects to win, even if he won't admit as much publicly.
He's chosen well because it's a 250 event on clay, a surface that he's enjoyed incredible success on but also one that should be more favourable to his body.
Returning there makes far more sense than turning out for Spain in the Davis Cup against Canada, where he could have ended up facing Milos Raonic indoors.
To expect him to come out and play at such a high level on a quick court first up would have been to expect too much.
Given the serious nature of his knee injury, you can forgive Nadal for wanting to make himself feel as comfortable as possible on court.
Had he come back any earlier and played on hard surfaces for a month, he might have suffered a couple of bad losses and that might have affected his confidence.
More significantly, people would begin to see chinks in his armour rather than regard him as the Rafa who before injury struck was as good as unbeatable on clay.
Incredible
When people ask me if I think Nadal will get back to his best, I consistently say that it's unfair to expect anything until the clay-court season proper.
In the coming weeks, Nadal needs to get himself in a position that allows him to hit the ground running there and then in Rome.
If he can reach the latter stages of either of those big tournaments, then I believe there will be very few players capable of beating him.
I say that even though Nadal's an old 26.
Historically players don't come back and play at their best after having such a long time out. But Rafa is an incredible athlete, an incredible tennis player and an incredible competitor.
The more people write him off, the more determined he'll be.
That's why I think it's disrespectful to say that he'll never get back to his best. I've always said that if the desire is there, then Nadal is going to be a force - certainly on clay and the slower hard-courts.
I say that even though Novak Djokovic and Andy Murray have raised the bar.
We'll never know if those two would have won as much as they have had Rafa not been out injured - just as we'll never know if Nadal would have raised his level in the last seven months.
Those questions are unfathomable.
All we can do now is welcome Nadal back. I've missed watching him play and, as much as Roger Federer, Murray and Djokovic bring to the game, Nadal brings something different in the way he plays.
His aura is different from those of the other guys and I really hope that the next two or three weeks on the clay go well for him.