Barry Cowan says stage is set for thrilling end to ATP Tour season in Basel, Paris and London
The stage is set for a thrilling climax to the tennis year, starting in Basel, says Barry Cowan.
Last Updated: 24/10/12 12:43pm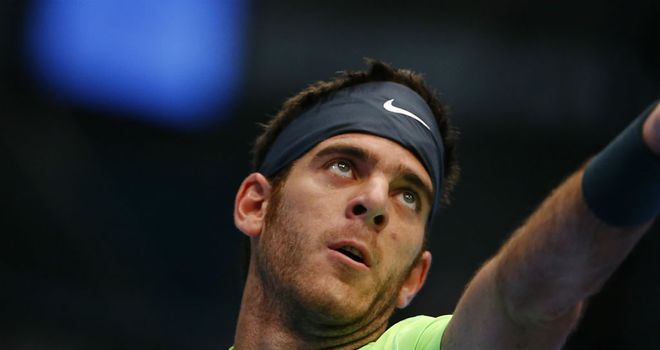 Quite simply it was a stunning match - the best Masters final I've ever seen - and one that on any other day Andy Murray would have won, but Novak Djokovic came up with some unbelievable tennis at crucial times.
The quality of the play was superb, as was the players' fitness, and undoubtedly I think those two players are the ones who will be battling it out at the top of the rankings in 2013.
Both are in their mid-twenties and entering the peak of their careers; Djokovic hasn't necessarily performed at the same level as last year yet he's still going to finish the year as World No 1, which bears testament to his incredible ability to back up big performances. I think he'll be even better next year.
The same goes for Murray after what has been a breakthrough year. I really expect him to kick on, not least because he still has huge goals that he wants to achieve. He knows that if he continues to work hard and do the right thing, the titles will take care of themselves.
There's no hint of desperation about him; all of the great champions are able to stay relaxed under pressure and although Murray will be disappointed he didn't close out the match in Shanghai, likewise he'll recognise that he didn't do much wrong.
He's decided to sit out Basel this week to ensure that he's as close to 100 per cent, physically and mentally, for the final two weeks of the year and that can only be a wise move.
One player with a few points to prove in Basel is Juan Martin del Potro, who bolstered his bid to qualify for the season-ending World Tour Finals by winning in Vienna.
Now he needs to show that he can back up his performances week-in, week-out without being hampered by the wrist injury which has so affected his season since the summer.
It looked as if he was going through the pain barrier a bit in North America and he had to pull out of the Davis Cup semi-final against Czech Republic; the last thing he would want now is to take a considerable amount of time off the tour.
As well as Del Potro has bounced back after that first wrist injury, he hasn't been able to make the next step up so I'll be watching him closely to see if that's within his capability. He has shown glimpses of that quality but over a period of time in a match without being able to sustain it.
That said, he has all but qualified for the World Tour Finals - as has Jo-Wilfried Tsonga. The outstanding issue seems to be who will qualify in ninth, given that it looks as though Rafael Nadal won't be fit enough to compete in London.
None of the guys from the top down can afford to take their eye off the ball at this time of the year because a bad run now can seriously affect your preparation for Australia in January.
Break
This season's tour finishes two weeks earlier than usual to give the players more of a break before 2013; that can only be good because we want to see Murray, Djokovic and Nadal play into their early-thirties.
As athletes the players will welcome the total break - it's a chance for them to rest their body and mind before the build-up for Australia starts.
However, to accommodate the change in schedule London will start a day after Paris finishes, which personally I don't agree with, because it affects how the draw is made and could well have an impact on player performance in the opening rounds of the competition.
Back to this week, and Roger Federer goes into the Swiss Indoors aiming to win for a sixth time and repeat his Basel, Paris, London hat-trick of last year.
The Swiss hasn't lost Indoors on Tour since Paris 2010, so he'll feel with some justification that he's still the best player in the world in those conditions.
However, I'm not so sure that he will win the World Tour Finals; at this stage I think the title will go to either Djokovic or Murray, two guys who have raised the bar.
That's not to say that Federer can't win London or big events next year, but over a 52-week year I believe those two players are now the best.