Cincinnati but a blip
Barry Cowan says Andy Murray's Cincinnati upset will not derail his US Open campaign.
Last Updated: 20/08/12 2:06pm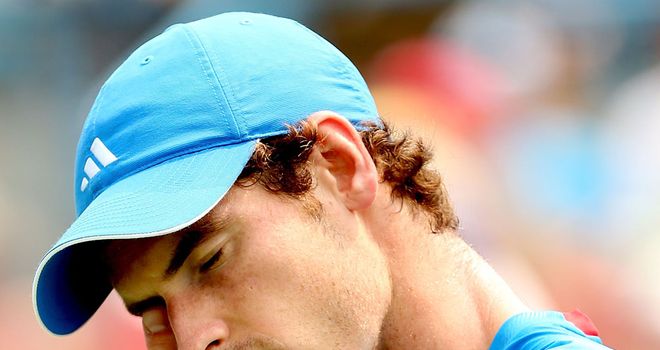 Barry Cowan is confident Andy Murray is ready to challenge for his first major title at the US Open despite his disappointing display in the Cincinnati Masters.
After the highs of striking Olympic gold at Wimbledon in the London 2012 Games, Murray crashed out with a straight sets defeat to Jeremy Chardy as his title defence came to a tame conclusion. The number three seed then saw Roger Federer, whom he defeated to win gold at Wimbledon, take the title, beating Novak Djokovic 6-0 7-6 in the final.
The US Open begins next week and Cowan insists Murray's meek exit in Cincinnati should not the optimism that surrounded the Brit since his Olympic triumph.
Cowan told Sky Sports: "It was one of those days. He tried his best. You don't want to look too deep because you could lose a bit of confidence that he has built up over the last couple of months.
"He just needs to move on and I have no doubts in my mind he is going to be ready to have a great run at the US Open."
Opportunity
Roger Fleming concurred with Cowan's belief that Murray is more than capable of ending his long wait for a first major title when the action gets under way at Flushing Meadows.
"The next tournament will always be his best chance to win a major because it is the one now," he said. "Of course he is ready. He is playing great and, ok he had that little injury, but he is better and he is right back."
Cowan added: "But so are Djokovic and Federer - that is what is going to make it so great when it begins a week on Monday."