Wonder of Wimbledon
Barry Cowan says there could well be a few shocks and surprises in the Olympic tennis at SW19.
Last Updated: 27/07/12 5:09pm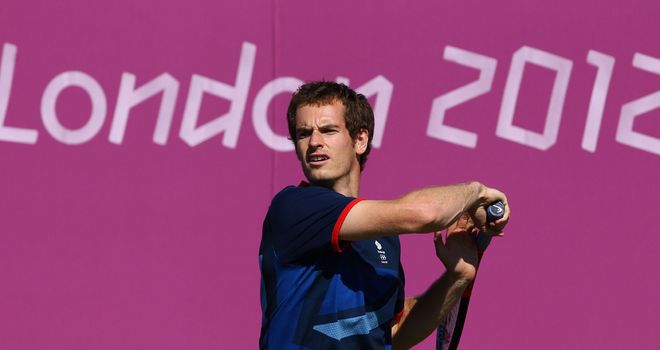 It's Wimbledon - but not quite as we know it!
There's a different type of atmosphere around SW19 this week ahead of the Olympic tennis - an unusual charge of excitement that will only grow and grow once the competition begins.
And with good reason; ahead of the Championships it was fair to assume that the top players would dominate but I wouldn't be surprised to see a number of twists and shocks at this Olympics.
We've had surprise winners in the past - Nicolás Massú in 2004 and before that in 1992 Marc Rosset; who is to say there won't be more surprises this year - especially as the matches are best-of-three sets until the final?
I think there will be a football-type atmosphere around the courts and that could motivate different guys, inspired by playing in their national colours, to come out firing and raise their game for two sets.
Throw in the fact that the 64-draw tournament is on grass, making the physical challenge less important, and it's really difficult to call who will win Olympic gold.
Sub-plots
Logically you would say that Wimbledon champion Roger Federer is the favourite, particularly with defending champion Rafael Nadal ruled out by injury; Federer has never won singles gold and I guess that this is the title he'd most like to win in the remainder of the season.
But don't rule out players like Tomas Berdych or Juan Martin del Potro because I've just got this feeling we'll see a few plots and sub-plots this time, particularly as none of the top guys have played competitively since Wimbledon.
And then, of course, there is Andy Murray; after what happened at Wimbledon, is it all set up for him to win gold in Diamond Jubilee year?
Murray has been drawn against Stanislas Wawrinka in the first round, the Swiss who captured doubles gold alongside Federer in 2008.
Potentially it is a difficult match - I'm sure Murray would rather play a lesser-ranked player who doesn't have quite the same firepower, particularly as the courts are likely to be harder than they were a few weeks ago.
If the green practice courts are anything to go, though, the match courts will be in great shape.
Lottery
You could argue that Murray's best chance of winning gold could come in the doubles where he'll play alongside his brother Jamie, because this competition is an absolute lottery!
Novak Djokovic and Viktor Troicki are seeded even though Troicki has no pedigree as a doubles player and Djokovic hasn't excelled in the format.
Janko Tipsarevic and Nenad Zimonjic are seeded very high in third, while Federer and Wawrinka are in the same part of the draw as Bob Bryan and Mike Bryan.
It is, as tournaments go, quite literally take your pick - particularly if weather intervenes and people have to play a singles and doubles match in one day under the Centre Court roof.
I'm also hopeful that Colin Fleming and Ross Hutchins can put in a great showing, particularly after Jonathan Marray's success at Wimbledon!
Confidence
In the women's doubles, it's hard to look past the Williams sisters even if the two-time Olympic doubles champions aren't seeded because of their combined ranking in terms of singles and doubles.
Of the five Olympic events (men's singles and doubles, women's singles and doubles and the mixed doubles) I would put my money on the Williams sisters winning the women's doubles, simply because they are head and shoulders above everyone else at Wimbledon.
Serena has mentioned that she is carrying an injury that could also affect her singles chances but I've come, to some extent, to look past such statements from athletes in general until I see them in action. It could just be kidology.
If Serena can replicate the way that she served at Wimbledon, then the confidence she gained from winning that title will be tough to match on such a specialist surface.
Of the Brits, Heather Watson has got a decent draw against Spain's Silvia Soler Espinosa and it's a huge bonus to see Laura Robson awarded a place in the singles but Anne Keothavong has been handed a terrible one against Caroline Wozniacki.
Former world No 1 Wozniacki almost plays the same way as Anne but two or three levels higher. To beat Wozniacki you need to have the sort of passing power that, sadly, I don't think Keothavong possesses.
Realistically none of the British women can medal but there's no reason why the likes of Watson and Laura Robson can't go on a run in the doubles, particularly if they can get past the difficult challenge of Angelique Kerber and Sabine Lisicki.
Above all they must make sure that they enjoy the experience.