Time to be ruthless
Barry Cowan looks at Andy Murray's opening clash at Wimbledon and Venus Williams' first-round exit.
Last Updated: 26/06/12 10:04am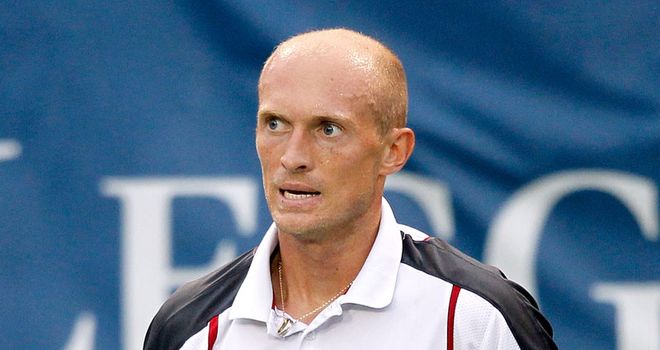 Today is all about patience for Andy Murray.
If Nikolay Davydenko comes out and plays great tennis for two or three games there is no need for him to panic and I'm not particularly worried about him losing.
Davydenko is not the player he was so I hope Andy is ruthless and instead of getting the Russian scurrying around the court, he imposes himself and finishes him off early.
I want him to play the sort of tennis that he will have to play towards the latter stages of the tournament against the bigger names.
Roger Federer, Novak Djokovic and Rafa Nadal play the same way throughout the entirety of a Grand Slam and then just up their performance each round as their confidence grows. Andy needs to follow suit.
Nadal, who begins his campaign for a third Wimbledon title against Thomaz Bellucci today, will be pleased it is 2012 and 1992, when the transition from clay to grass was a lot tougher. Since then the courts, balls and game have changed.
Rafa may have had more problems if he was playing someone like Milos Raonic, a big-serving player who is comfortable at the net, in the first round.
Bellucci has a big serve but he has an allergy at the net and will remain on the baseline. That will allow Nadal to dictate proceedings.
Whimper
We have been waiting a while for Ernests Gulbis to claim another big win and he did that on Monday by knocking out Tomas Berdych on Centre Court.
It wasn't a shock to see him put in a performance of that quality but, because of his inconsistency, it also won't be a shock if he went out with a whimper in the next round, particularly if he is placed on Court Six with about 200 people watching and not inside one of the big two arenas.
Gulbis is a huge talent and an entertaining character, and should be much higher than 87 in the world rankings. Let's hope this win focuses the Latvian's mind and gets him to where he should be - inside the top 20.
The big story from the women's draw yesterday was the exit of Venus Williams.
I think with Venus it is a case of the game still being there, the heart still being there, the mind still being there and the body saying no; it was sad to see such a great champion so out of sorts.
She is talking a good game and saying she will be back at Wimbledon next year but I think there are big doubts. Would winning one or two rounds in 2013 be enough for Venus Williams, someone who was winning majors?
Petra Kvitova, Victoria Azarenka and Serena Williams are all in action today but I don't see any of them following Venus out of the tournament. If one was going to struggle, though, I guess it would be Azarenka, who has gone off the boil a bit of late.
I also think Laura Robson can defeat Francesca Schiavone as the Italian is not a natural grass-court player and Laura is, while, flipping back to the men's draw, I can't wait to see the always-dogged Lleyton Hewitt face Jo-Wilfried Tsonga.
Each day during the Wimbledon fortnight, Barry will be serving up his views. Check out his latest blog entry every morning on skysports.com