Return of the king
Can Novak Djokovic repeat his sustained success of 2011? Dubai will offer a few clues, says Barry Cowan.
Last Updated: 24/02/12 2:03pm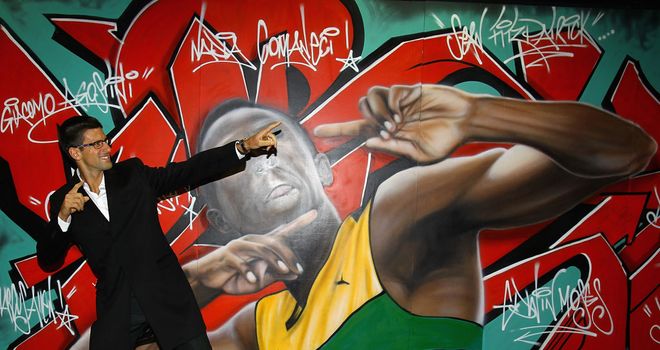 Roger Federer put his Davis Cup struggles behind him in Rotterdam and will consequently start the Dubai Tennis Championship in confident mood.
His decision to play Rotterdam after a lengthy break paid off as he clicked into gear in the final against Juan Martin del Potro, winning the first five games to take a grip on the title he never relinquished.
The importance of getting a title in the bag early on in the season shouldn't be underestimated, even to someone with as many behind him as Federer.
It was the perfect end to a week that had begun indifferently.
Federer looked scratchy in his opening matches - not surprising given his part in Switzerland's deflating 5-0 Davis Cup defeat to the USA.
He subsequently had to deal with suggestions that he blamed teammate Stanislas Wawrinka for that defeat - claims he denied, but nonetheless ones that he needed to address.
In the semi-final he found himself a set and a break down against Nikolay Davydenko.
His game-plan at that point was reminiscent of that that he had adopted against Rafael Nadal at the Australian Open when he stubbornly refused to go to Plan B.
When he finally decided to change it up he succeeded in disrupting Davydenko's rhythm and he then played brilliantly for the rest of the match. Yes, he got a little lucky in the third as he was serving at 4-3 down and 0-40, but he wouldn't have won that match last year.
In fact last season he didn't win a single three-set match after losing the opening set.
Aura
Federer must now translate that form from indoors to outdoors and show that he can hit the same winning shots under pressure against someone like Novak Djokovic.
The Serbian beat Federer in last year's Dubai Championship final to win the tournament for the third year in succession and no doubt the Australian Open champion will be aiming to make history by extending that run.
Winning in Melbourne as Djokovic did creates a certain aura and a certain expectation from people who follow the sport.
In the last 18 months Djokovic has become the master of meeting that expectation and living up to his billing. He might not play his best in Dubai but he will certainly give his upmost to prove that he is hungry for more because we are all looking to see cracks in his armour.
He doesn't want last year's success to be remembered as a one-off; he wants to prove that he can be that dominant over four or five years. The only way you do that is by applying yourself in every tournament.
Two years ago Djokovic was awful in Dubai and in a weird way that may have helped him last year; he probably thought 'I couldn't have played any worse than I did in 2010 and I still won the event'!
Positives
One man who would love a crack at Djokovic is Andy Murray.
He's spent the last 10 days working hard with Ivan Lendl in Miami - which I bet has probably felt like another pre-season in itself!
I thought Murray showed a lot of class in the way he handled things on and off the court in Australia. I'd love to see the same attitude from him in Dubai, even if things don't go his way. If he concentrates on that, the winning will take care of itself.
Each year gets bigger and bigger for him with every Grand Slam that comes and goes without him winning it but for now we must focus on the positives.
Andy has now reached five Grand Slam semi-finals in a row and although he had a difficult period after the Aussie last year, he was able to re-group.
So long as he keeps trying and plugging away and improving, I believe that his day will come.
Question Barry...
The tennis comes thick and fast on Sky Sports in the coming weeks and our team will be right across all the action from Dubai, Indian Wells and Miami.
If you've got a question about any of these tournaments, or want to find out more about a particular player, why not drop skysports.com columnist Barry Cowan a line?
How to send your question in
Click here to email your question
Send your question to skysportsclub@bskyb.com, with 'Barry Cowan' in the subject field.
Use the feedback form below...