Seeds of doubt
Maria Sharapova and Petra Kvitova have questions to answer in the women's final, says Barry Cowan.
Last Updated: 01/07/11 12:22pm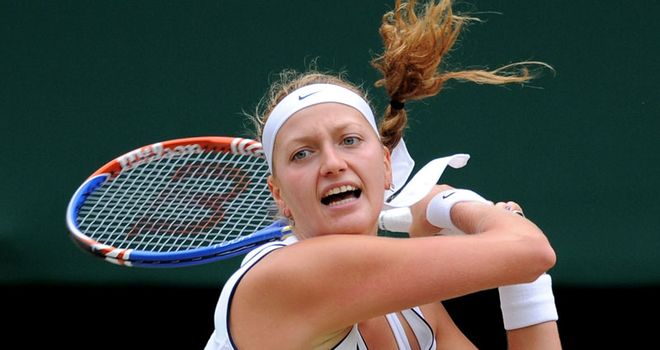 Former champion Maria Sharapova meets Petra Kvitova for the first time in Grand Slam tennis in the final of the 125th Wimbledon Championships on Saturday.
The pair, fifth and eighth seeds respectively, have played each other on Tour just once - Sharapova winning 6-4 6-3 in Memphis last year.
Sky Sports pundit Barry Cowan shared his thoughts on where he believes the title will be won and lost...
Day Twelve
I've always believed that when it comes to Grand Slam finals you have to back the player who has been there and won the title before.
That's not to say someone as talented as Petra Kvitova can't lift the Venus Rosewater Dish on Saturday. She has already proved she has the game to mix it with the best and no doubt will do so for years to come. This won't be her last Grand Slam final.
But at present she is untried and untested on a stage as big as Centre Court on Finals day. She is stepping into the unknown. How will she cope with the situation?
Not long ago she could only have dreamt of being in this position. Now she has to rise to the challenge.
In the past we've seen players thrive on the pressure and others fall painfully short; think back to 1993 when Jana Novotna all but had the title in her grasp only to crumble against Steffi Graf. Thankfully she made amends five years later.
Self-doubt
Strangely for a match of this stature, there are also question marks against Kvitova's opponent Maria Sharapova, the 2004 Wimbledon champion, partly because it has been so long since she has been in this position.
The Russian comes across as a confident person but aspects of her game scream self-doubt.
She hit 13 double-faults in her semi-final victory over Sabine Lisicki and notched up another 10 before losing to Li Na in the semi-final of the French.
Service breaks are likely to be at a premium against Kvitova so Sharapova simply has to tighten up that area of the game. I've always felt it could be an issue and it was one of the reasons why I was reticent to back her at the start of the Championships.
Instead, I went for Kvitova because she's got a bit of swagger about her. Her commanding serve and ability to take the ball early and cleanly are her biggest weapons.
She can rush opponents and make life uncomfortable for them. That's the very last thing you want to feel in a big match when you are desperate to be in control of your own destiny.
X-factor
Sharapova's edge is her personality, a certain X-factor if you will. Time and again she seems able to bring the best out of the crowd.
That's important because she's not the most talented player on Tour but she is incredibly focused and sweeps people along with her.
We saw that in her match against Lisicki, for whom reality dawned; it appeared as though a quarter-final was one hurdle too far for her.
That may prove to be the case for Kvitova in the Final. In my view, this year's title will be won by whomever truly believes they deserve to be champion - and has the game to back it up.