Mark Petchey
Tennis Expert & Columnist
US Open 2014: Sky Sports' Mark Petchey picks out his ones to watch at Flushing Meadows
Last Updated: 25/08/14 3:15pm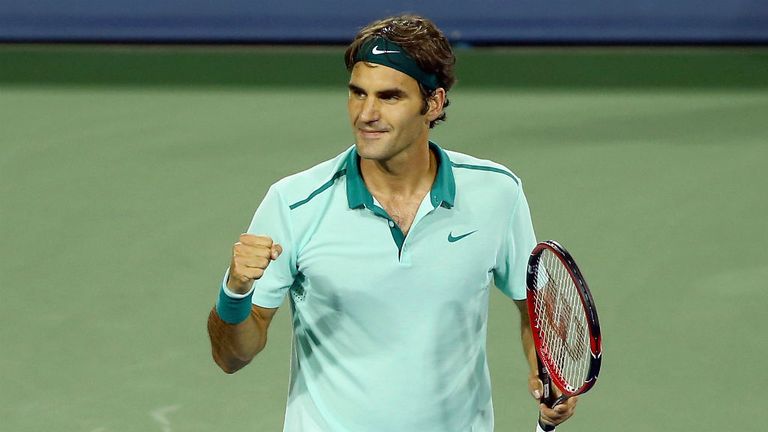 Sky Sports tennis expert Mark Petchey picks out his ones to watch ahead of this years US Open at Flushing Meadows.
As the countdown continues to the start of the tournament at Flushing Meadows on Monday 25 August, our man in New York reveals one pick per day.
Sunday's pick for the men's singles title is... Roger Federer
I have to go with the form book here and that means Roger Federer - his form this season is deserving of an 18th grand slam title. He is an inspiration to many because of his pure, undiluted love for his job. Every potential hurdle and obstacle to his career he has seen as an opportunity. Whether it's a new racket or an ever-enlarging family, he seems to find it possible rather than impossible, as it would appear to most. The sporting romantics would love to see him holding the trophy at the end of the fortnight. 
Obviously, I would love to see an Andy Murray victory and it's certainly within his grasp. The draw hasn't been kind but Andy has always loved the challenge. I wouldn't be surprised to see him in the final again at Flushing Meadows. 
Outside the favourites: Milos Raonic
If I were to pick one player outside of the usual names to possibly win in New York City it would be Milos Raonic. He has the look of composure you need in the spotlight, the calmness of someone who believes he is close to fulfilling his destiny and the form coming into the US Open to win it. The big Canadian might just be standing the tallest come the end of what promises to be a fascinating fortnight in the Big Apple.
Saturday's pick for the men's doubles title was .... The Bryan brothers
This is such a tough pick as I really want to go with two teams. Jack Sock and Vasek Pospisil, who won 14 straight matches, including winning Wimbledon in their first event ever together would be my original pick. They had the best start ever as a team in over 30 years. However, it's the Bryan brothers who won in Cincinnati for their 30 Masters 1000 title. It was also their 99th career title together. For a team who has won everything to see them clock up a century of titles in New York would be a fitting tribute.
Bryan brothers Team Stats:
Robert & Michael Bryan (known commonly as Bob & Mike Bryan) have won 15 grand slam doubles titles, 30 Masters 1000 titles, 12 ATP 500 titles, 38 ATP 250 titles, three World Tour Finals titles and one Olympic Gold medal.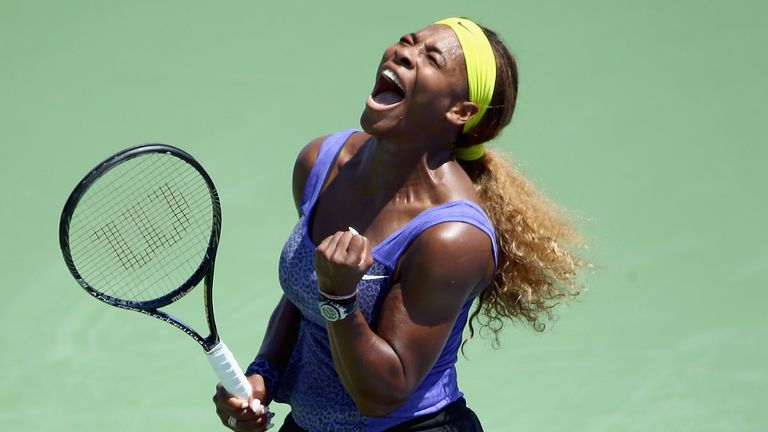 The Bryan brothers first teamed up at the age of six. They made their professional and grand slam debut at the 1995 US Open where they lost in the first round to Grant Connell and Patrick Galbraith.
One of their more impressive feats is holding the World No 1 doubles rankings jointly for 380 weeks, which is unprecedented.
Bob and Mike will be looking for their fifth doubles title at Flushing Meadows having won previously in 2005, 2008, 2010 and 2012.
Friday's pick for the women's doubles title was .... Sara Errani and Roberta Vinci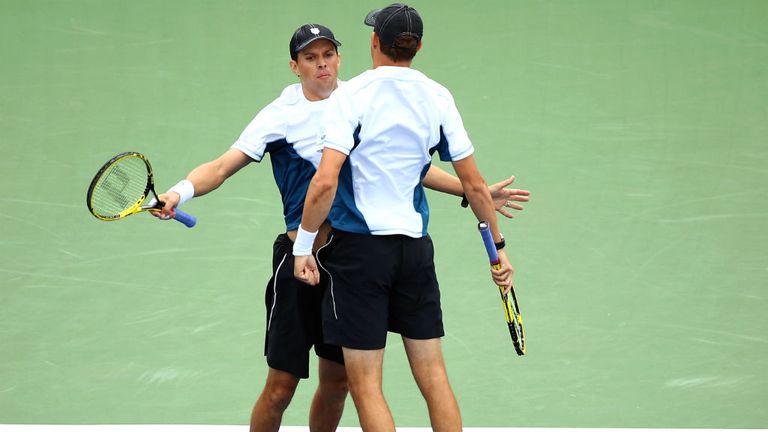 Can't say this event is my strongest area of my expertise (I use that term loosely) but if I were to pick a doubles team to go deep in New York it would have to be the combination of Sara Errani and Roberta Vinci. The Italians have already won two Grand Slam titles this year, Oz Open and Wimbledon, and were winners in the Big Apple in 2012.
Errani/Vinci Team Stats:
First teamed up on a regular basis in 2010.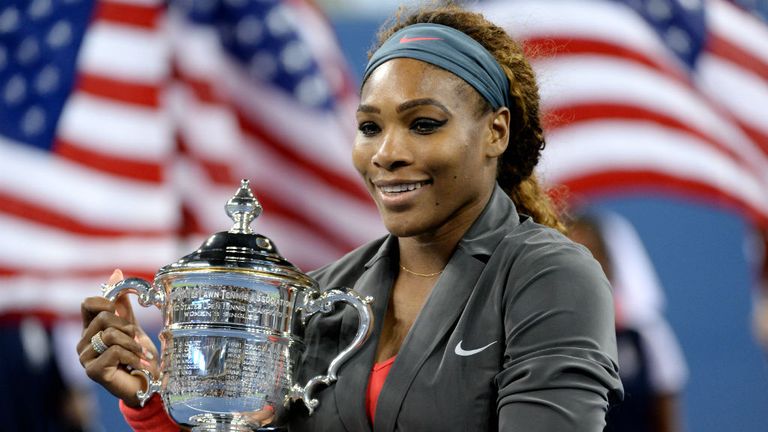 They have won five grand slam titles (2014 - Australian Open, Wimbledon; 2013 - Australian Open; 2012 - French Open, US Open).
In 2012, they went on a 25-match winning streak, which saw them capture seven titles in the season's first six months. Unsurprisingly, they were named doubles team of the year.
Apart from the two majors, they've picked up three other titles this year (Stuttgart, Madrid and Montreal) and have an impressive 43-9 win-loss record in 2014.
Thursday's pick for the women's singles title was .... Serena Williams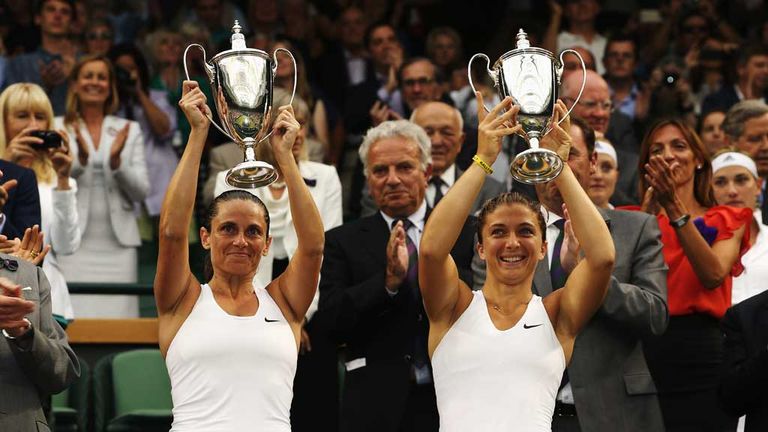 Serena is the favourite in my eyes as quite simply when she plays her best she is the best. The women's game is lucky to have her as they go through the transition stage before the next group of potential champions actually become one that the WTA Tour can promote as a superstar. Serena's legacy to the game of tennis doesn't need another US Open title but Serena's 2014 season desperately needs the US Open title otherwise it's been a hugely disappointing year for her in the grand slams. The pressure is on for the American, can she cope with it?
Serena's Slam Stats:
Serena Williams won her first Grand Slam, aged 17, at the US Open in 1999 when she beat Martina Hingis.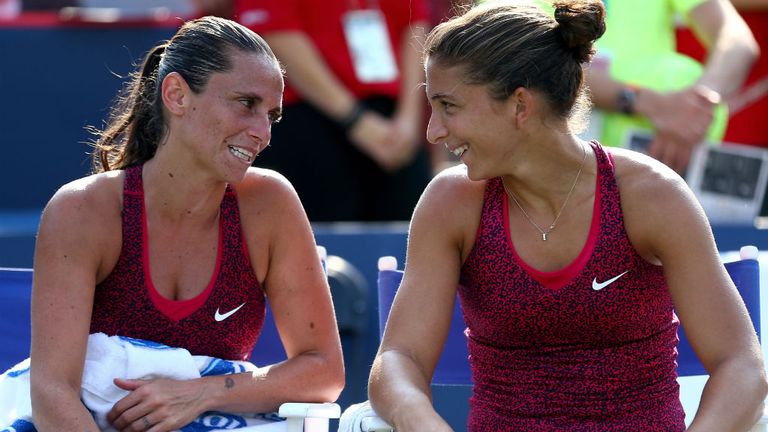 She has won 17 grand slam singles titles including five US Opens.
She has also won 15 major doubles titles.
Out of the 21 grand slam singles finals she has only lost four - most recently to Samantha Stosur in 2011 at the US Open.
Watch the 2014 US Open on Sky Sports 3, live from Monday 25 August until Monday 8 September. Click here for full coverage details.