Mark Petchey says David Ferrer's win over Rafa Nadal will little lasting impact
Mark Petchey marvels at David Ferrer's win over Rafael Nadal but downplays it's long-term significance.
Last Updated: 18/04/14 4:57pm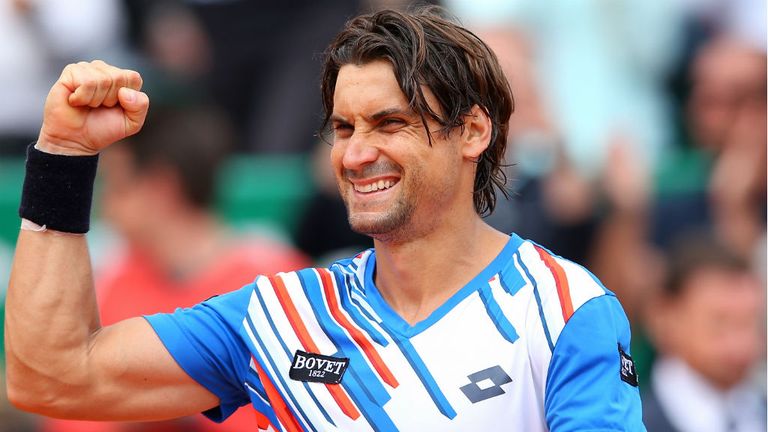 Ferrer knocked out the top seed and eight-time champion with a shock 7-6 6-4 victory in the all-Spanish duel.
It was the 32-year-old's first victory over the 14-time Grand Slam Champion, who was on a 30-match winning streak, on clay in 10 years.
Petchey was hugely impressed with Ferrer's performance in moving into the last four in Monte Carlo, but rejected the notion that it will affect either player's prospects in the French Open, which starts on May 25.
"It is obviously going to be a huge boost for David Ferrer," Petchey told Sky Sports.
"It is not going to have any bearing on the French Open but it is certainly a confidence booster unquestionably for David at this stage of his career. The opening set was just massive in the end."
Petchey added: "It is incredible. What a fantastic effort by Ferrer, particularly in that last game.
"The nerves must have been really swirling around inside him and he came up with two monstrous forehands under pressure that sealed the win and I am delighted for him.
"It blows open the race for number one as well. Novak has a great opportunity now."
Ferrer was joined in the semi-finals by Roger Federer, who came from a set down to beat Jo Wilfred Tsonga 2-6 7-6 6-1.
Petchey was impressed by Federer's response to going a set down and insisted that the ultimate victory, for the man who has "willed" his way to becoming a champion, was well deserved.
"The great champions are simply special," Petchey said. "Because there are very few human beings that could have gone through what Roger was going through there.
"And just find a way to maintain that equilibrium to stay in the moment and to optimise his opportunity when it came in the tie-break, even though he squandered a couple of set points on his own serve."
"That just goes to show the strength of character that he has in his mind.
"Yes, he has been blessed with an awful lot of talent and a great physique, and he glides around any tennis surface, but at the end of the day he has willed himself into becoming a great champion. And today was one of those days.
"That could have gone against him, and that would have been unfair to be honest given how dominant he was, particularly on his own serve for the majority of the match."