Out but not down
Tim Clement blogs from Melbourne after watching Andy Murray lose a thriller against Novak Djokovic.
By Tim Clement
Last Updated: 27/01/12 5:17pm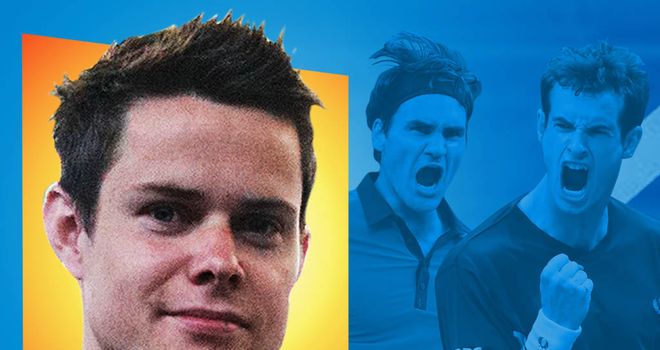 Another Grand Slam passes Andy Murray by and we're left asking a familiar question: what can we take from that effort that ignites belief that a major will soon be his?
The fight and the maturity were both there for the Scot to battle back from the brutal lows in a match of epic proportions, but it seemed the belief necessary was absent to turn a brave battle into a victory.
With the great Ivan Lendl in his corner, Murray showed restrain when frustrations might have prevailed before, with that calmness providing the platform to respond rather than breakdown.
However, maintaining such calmness when staring the prospect of victory over the world's number one in the face is a whole different beast.
Murray lost with the sort of fight and determination that would have filled him with pride, but winning dirty will fill him with far more satisfaction.
The challenge now is to find that sort of confidence that will prevent a repeat of last year's drought, having had to wait until Queen's first for his first title of 2011.
Pride
The 24-year-old spoke of his pride in being involved in such a great contest, a far cry from last year's final when he was mercilessly dismantled by the same player.
He also acknowledged that there's nothing specific he can work on in his game following this latest setback, while Djokovic labelled the Scot a "complete player" following their epic duel.
The second serve is the one area plenty point to, with a bleak win ratio of just 29 per cent against the Serb, which allowed 26 break-points.
Unfortunately this is an aspect of the game which is heavily underpinned by mental state - you can trust me on that one!
There are plenty of positives to take for Murray through with his winners count just two lower than Djokovic's - impressive given the Serb boasts the best attacking game on tour right now.
Restraint
His restrained behaviour was also an important sign that he has the appropriate respect for his new coach Lendl, which is the key for that partnership to flourish.
At the end of the day people will make their own minds up on whether he did in fact 'bottle it again' or just came up short against a man at the top of the game, with that subsequent confidence the difference.
However, as long as wait for a first male British Grand Slam winner continues to be this intriguing and exciting then we should still consider ourselves fortunate.
Murray is fighting a good fight against a exceptional crop of players, and we've seen yet again that he has the heart and talent to ensure our hopes are realistic ones.
Anyway, another final between Djokovic and Rafael Nadal is a pretty decent prospect as far as consolation prizes go.