Victor Troicki to appeal his ban from tennis with the CAS
Last Updated: 01/10/13 11:50pm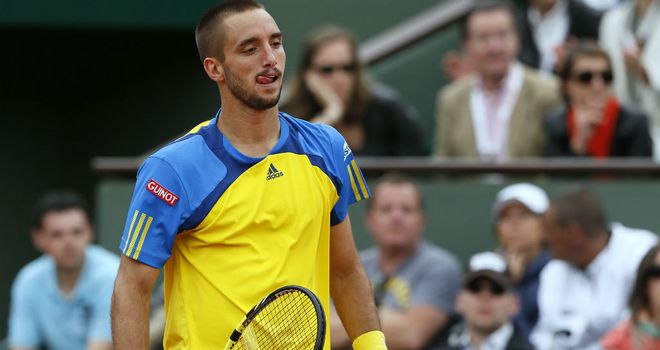 Victor Troicki: Claimed he was too ill to provide blood sample
Victor Troicki is confident of overturning his 18-month suspension from tennis when he takes his case to the Court of Arbitration for Sport on 9 October.
The Serbian was handed the lengthy ban by the International Tennis Federation after he refused to provide a blood sample for drug testing officials.
The 27-year-old did give a urine sample at the Monte Carlo Masters, but he claimed he was unable to provide a blood sample due to illness and that an anti-doping officer at the tournament advised him to write to the governing body explaining the situation.
But an ITF tribunal rejected his claims, although they did reduce his ban to 18 months from the standard two years after accepting he was stressed by illness, and that he has a renowned phobia of needles.
Truth
"I will attend the appeal in person for sure. I am fighting for the truth and I will do it as hard as I can," said Troicki, a member of the winning Serbian team in the 2010 Davis Cup.
"Reading all the papers of the previous trial in London I can't understand why I have been sanctioned, especially this hard."
The report published by the ITF tribunal panel insisted the doping control official in Monte Carlo had 15 years' experience in her work, and was "conscientious and cautious" in giving evidence.
"Her response was that this was not a matter upon which she could advise the player," it added, while Trociki was described as "someone prone to exaggeration in order to make his point."
Troicki was handed the suspension in July and is currently not eligible to return to action until 24 January, 2015.