New LTA chief Michael Downey says 'I would not have joined an organisation that was useless'
Last Updated: 24/09/13 3:14pm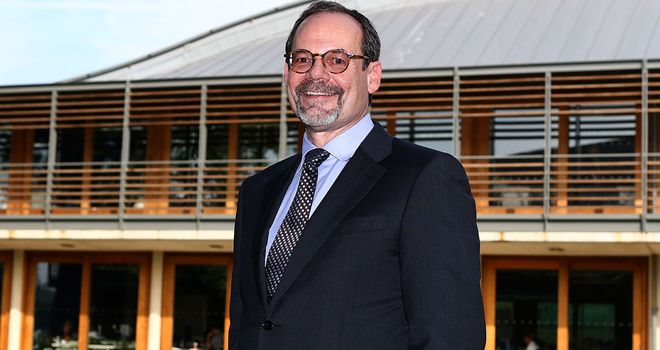 Michael Downey has outlined his plans for the future of British tennis just hours after being named as Roger Draper's replacement as chief executive of the Lawn Tennis Association.
The Canadian will take up his role at Queen's Club in west London at the start of next month.
Downey, 56, rejected comments made by Baroness Billingham who, as chair of the All Party Tennis Group, made a stinging attack on the LTA during 2012.
She said: "The LTA is one of the wealthiest sporting organisations in the country and it's my honest and genuine opinion that they are useless."
But Downey, who arrives in the UK following a nine-year stint as head of Tennis Canada, was quick to point out: "I wouldn't have joined an organisation if I thought it was useless."
Speaking at his unveiling at the National Tennis Centre in Roehampton, he added: "What the LTA is about is trying to engage others to help us collectively grow the sport.
"We're not talking about the LTA, we're talking about tennis in Britain.
"The mission is to help get more people playing tennis more often.
"A critical part of that mission is continued high-performance success for British tennis.
"The opportunity that Andy Murray is now a Wimbledon champion, and two-time Grand Slam champion, is immense for tennis in Britain.
"Andy Murray's biggest contribution to tennis in Britain is winning.
"That's when you want to write about him, that's when people want to follow him, that's when kids are going to go out, pick up racquets and want to be Andy Murray."
The position was advertised in May with Draper set to end seven years in the post on September 30.
And comparing his new role to the one he held in north America, Downey went on: "This sport has far more importance in Britain than in Canada.
"The expectation will be higher of myself in this position."