Jennifer Capriati faces trial over stalking and battery claims
Last Updated: 16/08/13 11:03pm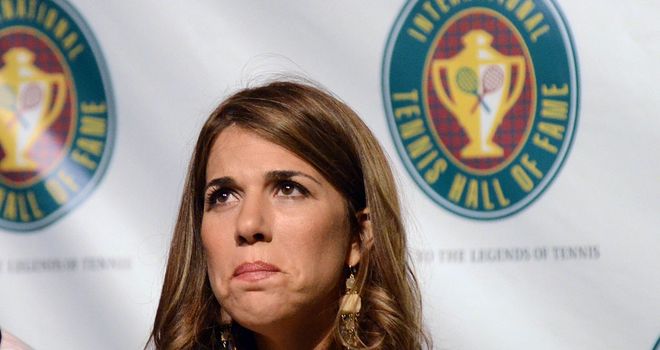 Jennifer Capriati: Former world No 1
Former World No.1 Jennifer Capriati is set to face trial later this year in a stalking and battery case involving her ex-boyfriend.
The triple grand slam winner is accused of punching Ivan Brannan while he worked out at a gym on Valentine's Day and authorities also claim Capriati stalked him for several months.
The 37-year-old pleaded not guilty to the charges earlier this year and the trial date has been set for December 17.
Capriati turned professional in 1990 at the age of 13 and reached the semi-finals of Wimbledon the following year after defeating nine-times champion Martina Navratiloa in the quarter-finals.
The American won gold in the 1992 Barcelona Olympics but went off the rails the following year and took a 14-month break from tennis.
She returned in 1996 and went on to win the Australian Open twice and the French Open.