US Open: Flushing Meadows to build retractable roof over Arthur Ashe Stadium
Last Updated: 15/08/13 9:49am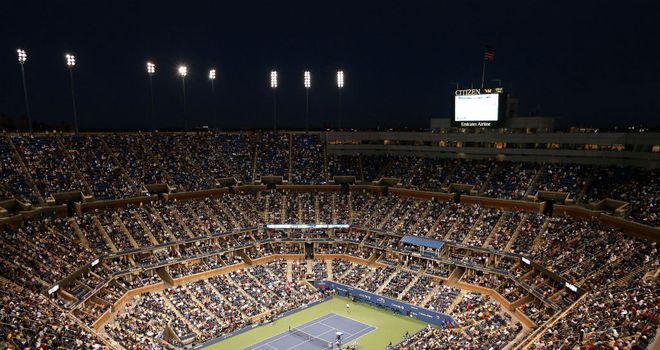 Arthur Ashe Stadium: Biggest permanent tennis arena in the world
The US Open's Arthur Ashe Stadium at Flushing Meadows is to have its own retractable roof.
The United States Tennis Association (USTA) is following Wimbledon's example and as part of a major redevelopment of the venue, will build a multi-million dollar roof over its equivalent of Centre Court.
There will also be two new arenas at Flushing Meadows to join the 22,500 Ashe Stadium, which is the largest permanent tennis arena in the world.
The men's final has been played on a Monday night instead of Sunday for the last five years because of rain in New York.
A roof has been mooted before for the arena, but had been ruled out because it was thought the stadium would not take the extra weight of a roof as the whole venue is built on a landfill site.
But a solution has been found and USTA will unveil details of the plan, including when the roof will be operable, on Thursday.