'No hard feelings' on either side after Andy Murray and Roger Federer clash on court
Last Updated: 27/01/13 8:50am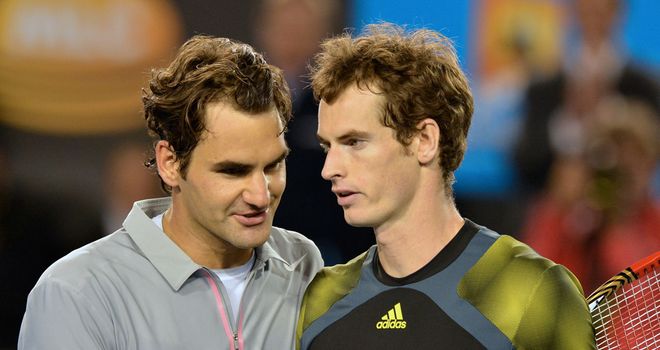 Roger Federer congratulates Andy Murray on his win
Andy Murray and Roger Federer played down the significance of an on-court altercation which occurred during the Scot's Australian Open semi-final victory.
Murray - serving for the match in the fourth set - appeared to stop mid-point only to bury a forehand winner as Federer anticipated a line-call challenge from his opponent.
The Swiss screamed at Murray and went on to break back and force a deciding fifth set, which the No 3 seed took for a 6-7 6-3 6-7 6-2 success.
Asked about the incident afterwards, Murray described it as "stuff that happens daily in tennis matches."
He said: "It was very mild in comparison with what happens in other sports. It was just one of those things. There's no hard feelings."
Federer said: "It wasn't a big deal. We just looked at each other one time. That's okay. We were just checking each other out a bit.
"It wasn't a big deal for me and I hope not for him."